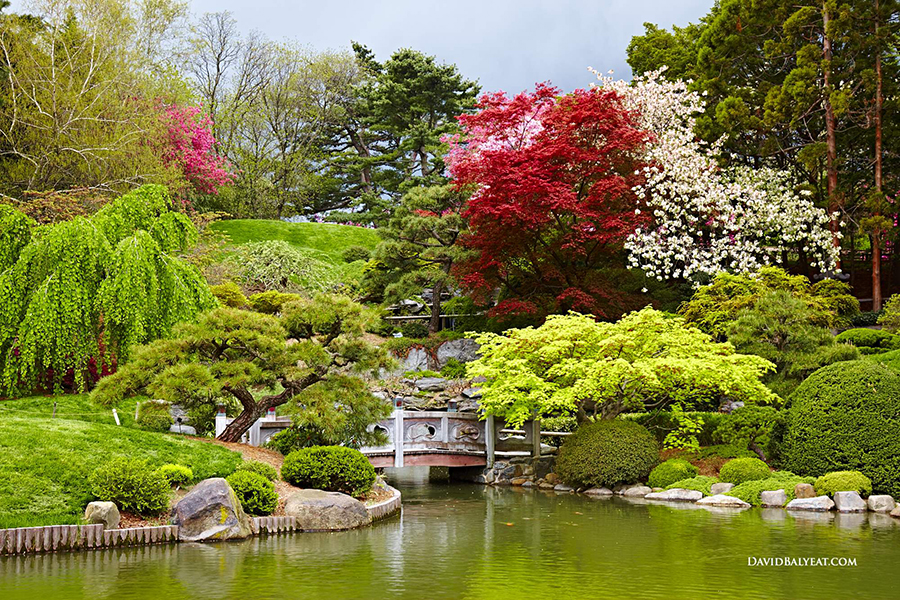 [box][quote]Погода налаживается, цветение продолжается! Май в зелено-розовом убранстве гуляет по Нью-Йорку. Продолжаем занимать активную позицию и не только наблюдать, но и участвовать в Весне.
Отравимся на праздник Цветения вишни, под звездами прокатимся на корабле вокруг острова Манхеттен, посетим оперу и джазовые клубы, отметим "Мамин день" и вспомним погибших в "Мемориал день".
И обязательно окунемся в невероятный мир Электрического Карнавала 14 и 15 мая. Когда майский день уступит дорогу ночи, неоновые огни праздника оживят наши фантазии и мечты. Всю ночь на пролет, до самого рассвета, когда многие будут сладко спать, настоящие любители красоты, музыки и приключений отправятся на EDC. Здесь соберутся родственные души, связанные страстью к веселью, искусству и открытиям. Праздничные шоу этой ночи объединят в себе высокие технологии и природу – огонь, вода, воздух вдохновят устроителей на создание невероятных световых и музыкальных феерий. Не пропустите одно из самых запоминающихся чудес Нью-Йорка. И хотя билеты на этот праздник стоят недешево, стоит побывать там хотя бы раз в жизни, чтобы, в полной мере, ощутить, как сливаются воедино энергетика звука, света и безудержной фантазии. Билеты здесь.
Конечно это не единственный чудо-праздник в городе. В начале мая состоится одна из самых значительных выставок современного искусства Frieze New York на острове Randall.
Также, рекомендуем очень интересный музыкалтный вечер – Made in New York Jazz. Тем более что на этот концерт всем читателям нашего журнала предоставляется скидка на билеты с промо-кодом ELEGANT. Пользуйтесь случаем и получайте удовольствие! Читать подробно здесь.
О том как, где и с удовольствием провести время  в Нью-Йорке вы узнаете из нашей Афиши – .[/quote][/box]
Cherry blossom festival. May 1, 2016 (begins April 30). Sakura Matsuri features 200 blossoming cherry trees and 60 events and performances celebrating Japanese culture at the Brooklyn Botanic Garden.
King Tut exhibition. May 1 – 15, 2016 (also April). The Discovery of King Tut shows how the tomb of Egyptian King Tutankhamun was discovered and includes 1,000 reproductions of its treasures at 417 5th Avenue.
Skyline cruise. May 1 – 31, 2016 (also April). Enjoy 90 minutes of views on an afternoon Statue of Liberty & Skyline Sightseeing Cruise, with a free glass of champagne or other beverage on Yacht Manhattan, from Chelsea Piers (Pier 62). Discount tickets $28.
Sailboat ride on Clipper City. May 1 – 31, 2016 (also April). Tour New York City Harbor aboard the majestic Clipper City tall ship, sailing from Battery Park.
Tony-winning musical. May 1 – July 3, 2016 (also April).The show-business musical Chicago has sizzling songs, seductive dance numbers, and a powerful story at Ambassador Theatre. Discount tickets $33 to $91.
Champagne Sunset Cruise May 1 – Aug. 29, 2016 (also April) The Champagne Sunset Cruise includes 1.75 hours of views and a glass of champagne or other beverage on Yacht Manhattan, leaving Chelsea Piers (Pier 62). Discount tickets $35.
Opera. Otello is a "powerful new production of Verdi's passionate and masterful rendering of one of Shakespeare's greatest plays" [Huffington Post] at the Metropolitan Opera House.Discount tickets $111.
Design celebration. May 3 – 17, 2016. NYCxDesign includes hundreds of exhibitions, installations, trade shows, talks, launches, and open studios that deal with graphic design, architecture, urban design, fashion design, and product design.
Modern circus show May 3 – 29, 2016 Enter the spaceship tent under the Brooklyn Bridge to seeBianco, an all-ages show with amazing aerial spectacles, a live rock band, and a cash bar in Brooklyn. No seating.Discount tickets $15 to $25.
Free Summer Movies May 4 – 28, 2016 Free Summer Movies are shown evenings at NYC parks in Manhattan, Queens, Brooklyn, and the Bronx.
Art fair on Randall's Island May 5 – 8, 2016 Shop for art from 1000 contemporary artists; attend talks, and mingle with art-world celebrities at Frieze New York in tents at Randall's Island Park.
Amazing dog tricks May 6, 2016 (7 p.m.) The Olate Dogs won $1 million on the TV show America's Got Talent. Watch these wonder dogs from rescue shelters perform live at New York Society for Ethical Culture.Discount balcony tickets $14.
Mother's Day R&B May 7, 2016 (8 p.m.). Arriving a day early, the Mother's Day Good Music Festivalfeatures R&B superstars Keyshia Cole, Monica, Tank, Ginuwine, Joe, and Avant at Barclays Center in Brooklyn.Discount tickets $64.
Dutch Festival May 7, 2016 The Dutch Festival features jazz music, blooming tulips, face painting, craft vendors, and authentic Dutch food and beverages outdoors on the campus of Hofstra University in Hempstead. Free.
Mother's Day in the garden May 7 – 8, 2016 Mother's Day Weekend Garden Party features live music, dancers, games, food trucks, and casual picnicking at New York Botanical Garden.
Japanese festival May 8, 2016 Japan Day @ Central Park includes dancing and singing, calligraphy and origami, activity tents, and food tents at Central Park Bandshell. Free.
Flamenco guitar May 8, 2016 (8 p.m.) Ottmar Liebert & Luna Negra play nouveau flamenco, which blends in jazz rhythms and pop music structures, at Highline Ballroom. Discount tickets $19.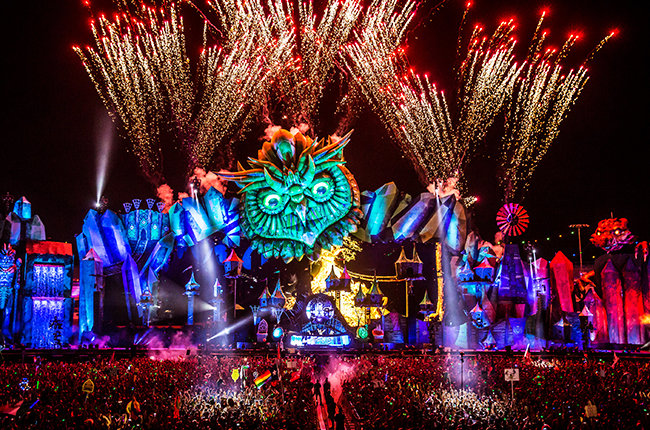 2016 ELECTRIC DAISY CARNIVAL NEW YORK – SATURDAY (18+ EVENT)Sat. May 14, 2016 12:00 PM – Citi Field, Flushing, NY
Guitar festival. May 8 – 15, 2016. New York Guitar Festival features familiar and influential guitarists plus new talent and new sounds.
Ballet. May 9 – 14, 2016. American Ballet Theatre explores themes of ambition, obsession, and lost opportunities when a young woman named Sylvia struggles to balance strength and vulnerability, at the Metropolitan Opera House. Discount tickets $30 to $95.
Steampunk festival. May 13 – 15, 2016. Combine mad science with the Victorian era and you haveThe Steampunk World's Fair, which features music, entertainment, costumes, games, social activities, and friendly people at Radisson Hotel, Piscataway, NJ.
Art on Randall's Island. May 14, 2016. Attend the grand opening of the Flow.16 outdoor art exhibit and meet the artists at Randall's Island Park. Free.
Contemporary design fair. May 14 – 17, 2016. The International Contemporary Furniture Fair is a showcase for 500 exhibitors that opens to the public on the last day in Jacob Javits Convention Center.
Taste of Greece. May 18, 2016 (7 p.m., VIP 6 p.m.). Taste of Greece features wines from 50 Greek wineries plus Greek appetizers at City Winery.
Parade of dancers. May 21, 2016. Watch colorful dancers perform ballet, break dance, disco, hula, and samba in Dance Parade, which ends atDanceFest in Tompkins Square Park. Free.
[box]Jazz gala. May 21, 2016 (7:30 p.m.). Hear famous jazz artists at Made in New York Jazz Gala at the Tribeca Performing Arts Center.
Билеты со скидкой для читателей Elegant New York: промо-кодом ELEGANT [/box]
Dog party. May 22, 2016 (2 to 8 p.m.). Bring your dog to Barkfest to enjoy live music, a DJ, celebrity dogs, interactive games, food trucks, and vendors on Hudson River Park's Pier 97.
Shakespeare in the Park. May 24 – Aug. 14, 2016 (schedule). Buy a ticket for Shakespeare in the Park at Delacorte Theater in Central Park, or to get a free ticket, wait in line or join an online lottery.
Memorial Day – Monday, May 30, 2016.
Although there are actually five Memorial Day parades in New York (one in Queens, Staten Island, Bronx and two in Brooklyn), the Kings County Memorial Day Parade in Bay Ridge is the most iconic. In fact, it is one of the oldest traditions in Brooklyn now that it's in its 149th year. Catholic war veterans lead local service organizations in honor of fallen soldiers and their families at the parade, which is sponsored by the United Military Veterans of Kings County. Following the ceremony, there is a 21-gun salute by the U.S. Army at Fort Hamilton. The NYPD and FDNY also march, Brooklyn high-school bands perform, and antique fire trucks and autos are on display.
Where is the Memorial Day Parade? – Brooklyn's 149th Kings County Memorial Day Parade kicks off at 11am at 78th St and Third Ave, marching up to Fourth Ave and ends at John Paul Jones Park on 101st for the memorial service.
How do I get to the Memorial Day Parade? – Take the R train to 77ht St, Bay Ridge Ave or 86th St.