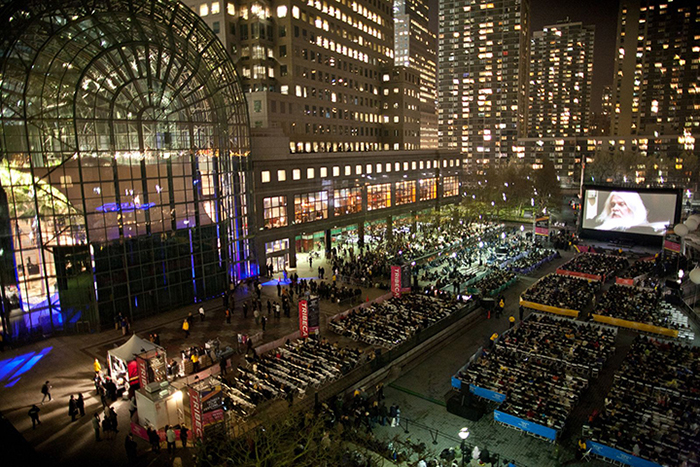 Вот уже 3 года, как существует рубрика нашего журнала «Афиша» и нам, как-то не ловко, снова в июльском выпуске писать о том, что главное мероприятие месяца — это праздничный фейерверк – подарок городу от магазина Macy's. Все это прекрасно знают и так. Но, обратите внимание, что в конце «Афиши» мы приводим лучшие места от куда в этом году стоит посмотреть огненное шоу.
[box][quote]Но что же порекомендовать новенькое в июле для читателей Elegant New York?
Brookfield Place! Вот что точно еще никому не наскучило. Наконец-то, многое из этого грандиозного комплекса входит в нашу повседневную жизнь, но многое все еще впереди. Не хотим быть негативными, но, пожалуй, Brookfield Place можно назвать самым дорогим и затяжным долгостроем Нью-Йорка. Так что, полюбопытствуйте, что же получается в итоге. Поводов для этого предостаточно – в июле здесь пройдет несколько интересных мероприятий, которые советуем вам непременно посетить.[/quote][/box]
1. С конца июня и вплоть до 13 сентября, Arts Brookfield в своих холлах представляет инсоляции под названием Air Pressure 
2. Еще более интересный, н а наш взгляд, эксперимент это The Swings – опыт коллективного музицирования на гигантском «музыкальном инструменте». Попробует свои творческие силы – это бесплатно, но строго ограниченно правилами. Устроители утверждают – THE SWINGS is a new media art installation, not a playground. Так что читайте правила и творите. Очень рекомендуем побывать, попробовать и самим убедиться, как звучит коллективное творчество с вашим участием. Подробности здесь 
3. До 12 июля в Brookfield Place пройдет музыкальный фестиваль Lowdown Hudson Music Fest, который не стоит игнорировать.
Мы перечислили ближайшие мероприятия в Brookfield Place, но кроме них, это место интересно своим дизайном, архитектурой, едой, новыми магазинами, ставшим уже знаменитым грандиозным новым транспортным узлом на WTC, набережной с дивным видом, рекой, яхтами, самой дорогой в мире мариной, рейсовыми корабликами. Здесь легко провести целый день, чувствуя себя гостем нового современного города 21 столетия.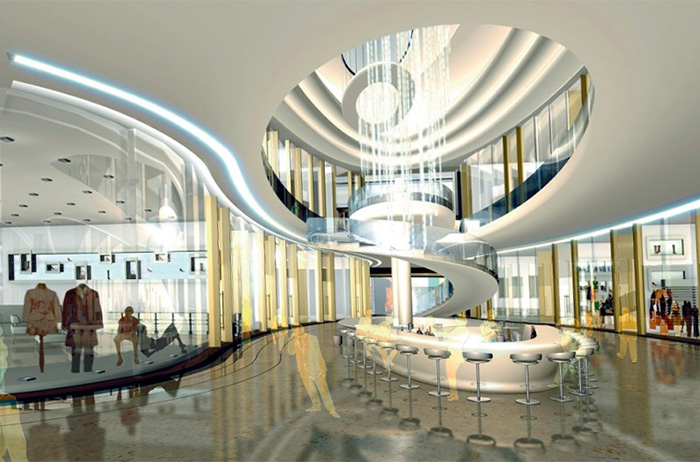 [box][quote]Дадим вам еще один совет: праздничный фейерверк будет прекрасно виден из Джерси Сити, добраться на набережную этого города из Brookfield Place или от WTC займет у вас не больше 10 минут, а красоту вы увидите необыкновенную. Хорошее место для обеда и наблюдения салюта в ресторане Surf City (1 Marin Blvd, Jersey City).[/quote][/box]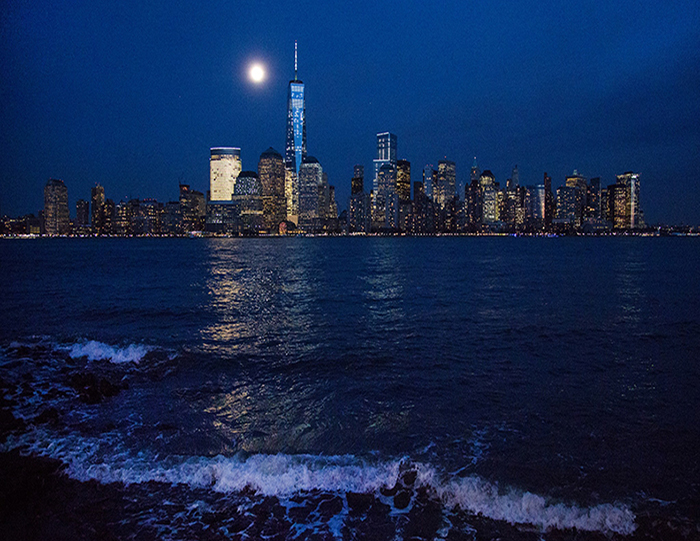 Конечно в Нью-Йорке в июле есть еще много интересного: французский фестиваль и неделя французской кухни, театральные постановки, концерты и показы фильмов под открытым небом в парках, джазовый фестиваль, бесплатные концерты в МоМА и многое другое, о чем читайте в нашей Афише:
Jazz festival.  July 1 – 2 2016. Blue Note Jazz Festival is 150 concerts in 15 venues.
Big-band dance party.  July 1 – 9, 2016. Midsummer Night Swing begins with a lesson in swing, tango, salsa, R & B, or even soca, before the band plays live in Damrosch Park at Lincoln Center.
Solve the crime. July 1 – 10, 2016. Winner of "best comedy" awards, Shear Madness is a funny whodunit with audience participation set in a hair salon, in Midtown. Discount tickets $49.
Spectacular show. July 1 – Aug. 7, 2016. New York Spectacular is a musical about a family spending an extraordinary day in New York, featuring the dancing Rockettes at Radio City Music Hall.Discount tickets $39 to $90.
Sailboat ride on Clipper City. July 1 – Aug. 31, 2016.  Tour New York City Harbor aboard the majestic Clipper City tall ship, sailing from Battery Park.
·         Afternoon – 2:15 or 4:30 discount tickets $24
·         Twilight – 7 p.m. discount tickets $23
·         Night – 9:30 p.m. discount tickets $27
 Summer Stage. July 1 – Sept. 23, 2016. Enjoy outstanding music, comedy, theater, dance, lectures, and films during Summer Stage in city parks. The free concerts are popular, so arrive early.
Skyline cruise. July 1 – Dec. 29, 2016. Enjoy 90 minutes of views on an afternoon Statue of Liberty & Skyline Sightseeing Cruise, with a free glass of champagne or other beverage on Yacht Manhattan, from Chelsea Piers (Pier 62). Discount tickets $28.
New show by Cirque du Soleil. July 1 – Dec. 30, 2016. Paramour tells the story of a young actress torn between love and art in the glamorous world of Golden Age Hollywood with acrobatics, music, and dance at Lyric Theatre. Discount tickets $45.
New York fireworks. July 4, 2016. Macy's 4th of July Fireworks Spectacular lights up the sky above the East River at 9:20 p.m. Free.
New Jersey fireworks. July 4, 2016. Jersey City Freedom & Fireworks Festival has free live music, a carnival, food trucks, and fireworks at 9 p.m. in front of the Statue of Liberty at Liberty State Park.
French Restaurant Week. July 4 – 17, 2016. French Restaurant Week includes special deals priced from $18 to $180 on the days between America's Independence Day and France's Bastille Day.
Romantic jazz cruise. July 6 – Sept. 28, 2016. Enjoy skyline views and live jazz on an Evening Jazz Cruise aboard the 158-foot Clipper City Tall Ship departing from Battery Park. Discount tickets $42.
Wine & jazz cruise. July 7, 2016. Hear live jazz as you cruise the Hudson River duringWine & Jazz on the River, with six varieties of wine for sale by the glass and an optional buffet, departing from Pier 81.
Opera in the park. July 7 – 13, 2016. The Summer Recital Series by the Metropolitan Opera features opera performances in various parks. Free.
Lobster night. July 7 – 30, 2016. Brooklyn Lobster Fest promises a night of live music, craft beer, summer cocktails, and lobster rolls at The Hall Brooklyn. Discount tickets $5 ($22 with dinner).
Outdoor movies. July 7 – Aug. 5, 2016. See free movies about outer space at Summer Movie Series at Intrepid Sea, Air & Space Museum outdoors. Arrive early.
Broadway hits in the park. July 7 – Aug. 11, 2016 (Thursdays). Bring a blanket to watch popular shows on and off Broadway perform their biggest hits Thursday afternoons at Broadway in Bryant Park. Free.
Indie rock festival.  July 9, 2016. Rock out with 10 bands on the waterfront at 4Knots Music Festival at historical South Street Seaport. Free.
French street fair. July 10, 2016. Celebrate our French allies on Bastille Day by eating crêpes and éclairs, tasting wine and cheese, watching mimes and cancan dancers, and visiting the kids' corner, on E 60th St. from 5th Ave. to Lexington Ave. Free.
Music in Williamsburg.  July 10, 2016. 5050 Music & Arts Festival is inside and outside Paper Box Music & Art.
Free concerts at MoMA. July 10 – 31, 2016.  Attend four weekly jazz and classical music concerts atSummergarden in the sculpture garden of the Museum of Modern Art. Limited seating. Free.
Hip-Hop Festival. July 13 – 16, 2016. Brooklyn locations. Brooklyn Hip-Hop Festival celebrates Hip-Hop culture with panel discussions, films, exhibits, and a big closing-day concert at Brooklyn Bridge Park.
Film festival. July 13 – 21, 2016. Long Island International Film Expo screens more than 100 short and feature-length independent films from around the world at Bellmore Movies.
Lincoln Center Festival. July 13 – 31, 2016. Enjoy extraordinary opera, music, dance, and theater that showcases contemporary artistic viewpoints atLincoln Center Festival in and near Lincoln Center.
Classical music festival. July 13 – Aug. 27, 2016. Attend concerts, operas, late-night recitals, and world premieres at Mostly Mozart Festival, performed by the festival orchestra and special guests at Lincoln Center.Discount tickets $33 (Aug. 5 and later).
Waterfront day. July 16, 2016. City of Water Day celebrates the waterfront with boat tours, live music, family activities, games, and food vendors at Governors Island and elsewhere. Free.
Jamaican festival. July 17, 2016. Expect a big turnout at Jamaican Jerk Festival, which offers Caribbean food and Jamaican music at Roy Wilkins Park in Queens.
Baseball special. July 17 – Aug. 27, 2016. Watch the Yankees play from air conditioned Mohegan Sun Sports Bar, with giant windows, high-def TV, and a bar selling drinks and pub fare. Discount tickets $30.
 Shakespeare in the Park. July 19 – Aug. 14, 2016. For tickets to Shakespeare in the Park at Delacorte Theater in Central Park, become a $200 "supporter," or get free tickets by joining a lottery or waiting in line.
·         May 24 – June 26: The Taming of the Shrew
·         July 19 – Aug. 14: Troilus and Cressida
Outdoor concerts. July 20 – Aug. 13, 2016. Out of Doors is three weeks of world-class music, dance, and spoken word in the plazas of Lincoln Center if dry. Free.
NYC Restaurant Week. July 25 – Aug. 19, 2016. Get a special deal on a 3-course lunch or dinner at 300 restaurants during NYC Restaurant Week, not on Saturdays. Repeats in Jan.
Concert in the garden. July 28, 2016 (6:30 p.m.). Your ticket to Summer Concert Evenings includes a free cocktail and a concert by the Dreamland Orchestra on the conservatory lawn at New York Botanical Garden for age 21+.
Animation festival. July 28 – 31, 2016. Animation Block Party exhibits all genres of independent, professional, and student animation at Rooftop Films & BAMcinématek in Brooklyn.
Dance party: '80s & '90s. July 29, 2016 (10 p.m.). The '80s versus '90s Party features your favorite songs played by a cover band and DJ, props, movie clips, costumes, and sound bites at the Cutting Room for age 21+. Discount tickets $5.
Indian dance powwow. July 29 – 31, 2016. Thunderbird American Indian Mid-Summer Pow Wow is three days of inter-tribal Native American dance competitions and a crafts marketplace in the apple orchard at Queens County Farm Museum.
Poetry festival. July 30 – 31, 2016. NYC Poetry Festival features 250 poets on three stages, plus food, beverages, books, crafts, and a children's festival, on Governor's Island. Donation.
Harlem Week. July 31 – Aug. 27, 2016. Harlem Week is a month-long celebration of local culture and history that includes performances, tributes, films, fashion, a children's festival, sports events, a 5K, and a street fair. Most events are free.
От куда лучше всего смотреть фейерверк 4 июля 2016 года:
Brooklyn Bridge ParkBrooklyn Promenade
Dumbo's
Brooklyn Heights
Berry Park
Greenpoint
Grand Ferry Park
South Street Seaport
East River State Park
4th of July Fireworks Cruise on the Hornblower Hybrid