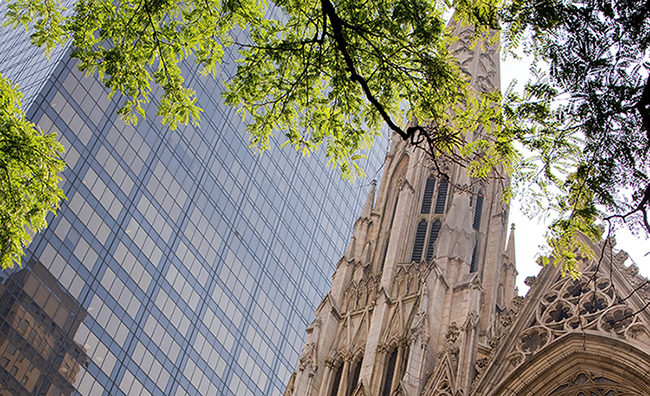 [quote style="boxed"]Последний календарный месяц лета в Нью-Йорке способен порадовать не только самого взыскательного и требовательного путешественника, но и искушенного нью-йоркера. Концерты, театральные спектакли, опера,  фестивали, костюмированные вечеринки, экскурсии и прогулки, все есть в ассортименте, главное не лениться выходить из кондиционированного помещения на улицу, ну хотя бы для того чтобы переместиться в другое прохладное место, где будут происходить  перечисленные ниже события.[/quote]
[al2fb_like_button]
9-10 августа – Hong Kong Dragon Boat Festival – Праздник на воде – Flushing Meadows-Corona Park  в Квинсе. hkdbf-ny.org.
13 августа – Джазовый концерт выдающегося гитариста Jesse Cook в  джаз клубе Blue Note. Информация о концерте и билетах.
14 августа – Джазовый концерт Our Father Who Art Blakey: Valery Ponomarev Jazz Big Band в Dizzy's Club Coca-Cola –Информация о концерте и билетах  Читайте наше эксклюзивное интервью Valery Ponomarev – Jazz Messenger
16-17 августа – 1920s lawn party  – Костюмированная вечеринка на Губернаторском  острове – джаз, чарльстон, уроки танцев, выставка старинных автомобилей, коктейли, концерты, отличное настроение. 5 miles south via ferry. Jazz Age Lawn Party Information
16 Августа (2 to 8 p.m.) – Пиво и Вино Фестиваль. (Beer & wine festival)/ Taste award-winning craft beer, regional wine, and local-artisan spirits paired with entertainment and live music at Brooklyn Beer & Wine Fest at The Lab.
17 августа – Театральный фестиваль –  Innovative theater festival/ See 24 new and innovative works that may include comedy, dance, drama, music, poetry, and puppetry during Dream Up Festival at Theater for the New City.
18-22 августа – фильмы в Центральном парке. Movies in Central Park. See popular films at Central Park Conservancy Film Festival. Bring a picnic and blanket for the lawn, but no chairs, bottles, alcohol. Closed captioned. Free.
Aug. 18 – Big (PG)
Aug. 19 – The Royal Tenenbaums (R)
Aug. 20 – The Way We Were (PG)
Aug. 21 – Ghostbusters (PG)
Aug. 22 – Rear Window (PG)
22-31 августа – Опера на эране под открытым небом – Outdoor opera videos. See popular Metropolitan Opera shows onscreen in Lincoln Center Plaza at Summer HD Festival. Free. Full schedule not yet announced as of July 28.
23 августа – Blues & BBQ festival – Hudson River Park's Blues BBQ Festival pairs America's best blues and roots musicians with the best of local barbecue at Pier 84. No pets. Free.
23-24 августа – Jazz festival  Charlie Parker Jazz Festival features jazz films and concerts in honor of jazz legend Charlie Parker. Free.
24 августа – Brighton Beach street fair. Brighton Jubilee Festival celebrates diversity with multiple entertainment stages, a marketplace, kiddie rides, and food stands on Coney Island. Free.
27 августа – Salsa festival. New York International Salsa Congress Dance & Music Festival has workshops, performances, live concerts, and competitions in New York Hilton Hotel Midtown.
8- 24 августа – Нью-йоркский музыкально-театральный фестиваль. The New York Musical Theater Festival, at various West 42nd Street theaters, traffics in more recent history with new works like "Madame Infamy," tracing the parallel paths of Marie Antoinette and Sally Hemings, and "Clinton the Musical" (Bill, although Hillary's character is also on stage), nominated for best new musical at the 2012 Edinburgh Festival Fringe (July 7-27, nymf.org). August is all about FringeNYC when 1,000 or so original pieces trample downtown Manhattan (Aug. 8-24, fringefestivals.us).
В театрах в августе рекомендуем:
BULLETS OVER BROADWAY
book by Woody Allen, features a score of existing music from the 1920's.
Musical Comedy
at St. James Theatre
Tells the story of an aspiring young playwright newly arrived on Broadway in 1920 s New York who is forced to cast a mobster's talentless girlfriend in his latest drama in order to get it produced.
(from 11 Mar 2014 – Closing on 24 Aug 2014)
Городские экскурсии: Lower East Side and East Village.
Даты и цены. Learn about the homegrown activism that has long been a part of Lower East Side and East Village culture. The tour visits the areas' tenements, community gardens and historic sites, including Tompkins Square Park and the Christodora House.
Рекомендуем самостоятельные маршруты:
Парк в  Квинсе: Помните, в конце «Men in Black -1» Кей и Джей расстреливают насекомых-инопланетян в парке, где странные конструкции на башнях, в конце концов оказываются летающими тарелками – и улетают… Так вот, все это происходит в парке:  Flushing Meadows–Corona Park, который определенно стоит посетить.
Информация: This massive green space still features remnants of the 1964–1965 World's Fair, including the 140-foot-high Unisphere, a mammoth steel globe that was the fair's symbol (and site of the apocalyptic battle scene between humans and aliens in the first Men in Black movie). Also visible are the remains of the New York State Pavilion, erected by Philip Johnson for the fair. Measuring 350 feet by 250 feet, this now-eerie plaza is bordered by 16 100-foot steel columns. While you're there, pop into the Queens Museum of Art (New York City Building, enter at 111th St and 49th Ave, Flushing, Queens; 718-592-9700, queensmuseum.org; Wed–Sun noon–6pm; suggested donation $5, seniors and students $2.50, children under 5 free), home to the Panorama of the City of New York, a ginormous scale model of New York City featuring Lilliputian landmarks, including the Empire State Building and Queens's own Citi Field
Прекрасный маршрут в Бруклине : Brooklyn Heights and Brooklyn Promenade
One of the thrills of living in New York City is staring at the iconic skyline—obviously the world's best—every once in a while. You'll find no better vantage point than the middle of the Brooklyn Bridge (enter at Park Row and Centre St; nyc.gov). Stroll across the legendary structure and take in the view—if you look to the south, you'll see Governors Island and the Statue of Liberty. Once you've hit Brooklyn, head into Brooklyn Heights and stroll along the Promenade, overlooking lower Manhattan.
Великолепный зоопарк в Бронке: Bronx Zoo Wildlife Conservation Society
The massive institution is home to more than 5,000 creatures in myriad exhibits, including an outdoor baboon reserve, a sea lion pool and an exhibit dedicated entirely to Madagascar. Visitors can ride the Wild Asia Monorail, which tours 38 acres of exhibits that house elephants, Indo-Chinese tigers, deer, antelope and Mongolian wild horses, or wander over to see two gargantuan Nile crocodiles. Amphibian fans can also read about the Wildlife Conservation Society's efforts to save the Kihansi spray toad, a species now extinct in the wild. On a rainy day, step into any of the indoor attractions: the World of Birds, Mouse House, World of Reptiles and Congo Gorilla Forest. Step into the Mouse House to coo over a litter of baby degus, tiny chinchilla-like rodents native to Chile. (2300 Southern Blvd, (at Fordham Rd)