Оранжевый, бордо, лиловый, красный,
Лимонный, ярко желтый, словно мед, –
Таких нарядов сотню сшил прекрасных
Октябрь — он модник и великий мот!
– О. Аленкина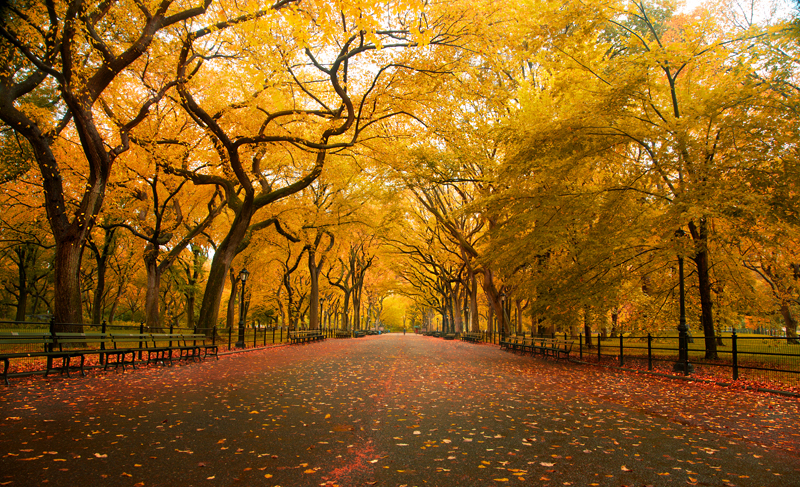 Поэт прав, таков октябрь, и Нью-Йорк не исключение.
Красочный, щедрый и расточительный. Возьмем концепцию октября за основу и постараемся походить на него во всем – окунемся с головой в яркий калейдоскоп всевозможных мероприятий, событий и открытий культурной, светской и модной жизни Большого города.  И пусть празднование Дня Всех Святых, будет нам путеводной звездой и ориентиром. И хотя празднуем мы его в конце месяца, занимает этот День, в ранге октябрьских мероприятий, отнюдь не последнее место. Готовьтесь к нему заранее, выбирайте костюм и место по вкусу чтобы повеселится и позабавится на славу. В этот раз мы даем информацию об очень многих событиях, связанных с Нalloween.
Но, октябрь богат и другими событиями. В первый выходной месяца обязательно посетите Affordable Art Fair, в этом году выставка собрала много ярких и декоративных работ по очень доступным ценам.
В середине октября пройдет очень интересная выставка продажа антиквариата в прекрасном помещении Park Avenue Armory, если вы там еще не были, обязательно пойдите, даже если не собираетесь пополнять свою коллекцию антиквариата.
Как всегда, состоится множество фестивалей начиная от литературных и музыкальных и заканчивая пивными и тыквенными.
В октябре открывается каток в Рокфеллер центре. Проходят киносеансы на крышах нью-йорка, информация здесь
Но на мой взгляд, самое главное событие октября это – Open House New York, когда свои двери открывают закрытые для публики интереснейшие дома города. В этом году к обычному списку необычных и желаных мест добавились Metropolitan Opera House и новое помещение исторического Pier 17 в The Seaport District и самое большое артистическое сообщество Westbeth. Программу можно посмотреть здесь.  План на выходные 15-16 октября смотрите здесь.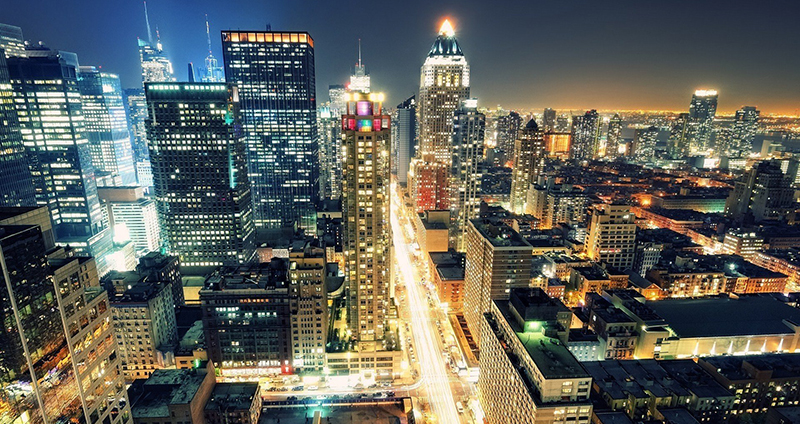 [box][quote]И конечно наш специальный анонс программы «Art Nights at Zinc Bar». 5 октября в 6:15, в рамках цикла Art Nights at Zinc Bar состоится вечер Диляры Тасбулатовой и Льва Сандюка.
Адрес: Zinc Bar, 82 West 3rd Street (between Thompson Street и Sullivan Street) Выступления двух неподражаемых артистов – писателя и мастера устного жанра Диляра Тасбулатова, автора очень смешных скетчей, скорей всего, знакомых вам по публикациям в интернет-сети и в журнале Elegant New York, и музыканта Льва Сандюка, виртуозно и бесшабашно исполняющего песни-ретро.
Этот вечер украсит персональная выставка нью-йоркского фотографа Кирилла Белова, победителя полуфинала фотоконкурса Elegant New York[/quote][/box]
Наша Афиша
Literary party. October 1, 2016 (6 p.m.) Lit Crawl NYC is a party for book lovers, with author readings, brain games, and live music. Free.
Oyster Week. October 1, 2016 (begins Sept. 16) Oyster Week is a series of adventurous dining events and activities that benefit sustainable aquaculture.
Coffee festival October 1, 2016 Taste coffee from 20 specialty roasters and coffee shops, with snacks and entertainment, at NYC Craft Coffee Festival at Villain in Brooklyn.  Discount tickets $20.
Chile Pepper Festival. October 1, 2016 The Chile Pepper Festival features fiery foods like hot sauces, spicy pickles, "hot" chocolates, and chili peppers, plus sizzling music like salsa and Afro-Brazilian funk, at the Brooklyn Botanic Garden.
Burlesque festival. October 1 – 2, 2016 (begins Sept. 29)  New York Burlesque Festival is four nights of bump and grind by 100 performers in feathers and lace, ending in a glittery razzle-dazzle spectacular.
Affordable Art Fair. October 1 – 2, 2016 (begins Sept. 29) Browse contemporary paintings, prints, sculptures, and photographs from 50 galleries at the Affordable Art Fair, which includes workshops and activities at Metropolitan Pavilion. Repeats in March. Discount tickets $6 to $13.
Architecture & design films. October 1 – 2, 2016 (begins Sept. 28) Architecture & Design Film Festival features films, panel discussions with design leaders and filmmakers, and parties at Cinépolis Chelsea.
Renaissance fair. October 1 – 2, 2016 (begins Aug. 6). Travel one hour north to 16th century England to see knights joust, mingle with costumed minstrels, shop in an artisan market, play games, and watch shows at New York Renaissance Faire.
Gypsy music. October 1 – 8, 2016 (begins Sept. 18).  New York Gypsy Festival includes six shows from Turkey, Hungary, Bulgaria, Macedonia, and the U.S.A.
Crafts fair. October 1-2 and 8-9, 2016. Autumn Crafts Festival features hundreds of juried artists, entertainment, and craft demonstrations in tents outside the Lincoln Center for the Performing Arts. Repeats in June. Free.
New York Film Festival. October 1 – 16, 2016 (begins Sept. 30). See classics, documentaries, and full-length feature films by the world's great filmmakers at the New York Film Festival (NYFF).
Parade of Boats. October 5, 2016 (6 p.m.). Watch the Parade of Boats, including working ships, historic sailboats, magnificent yachts, and fireboats, as a narrator describes their history and purpose at Pier 62.
Magic in New Jersey. October 6, 2016 (8 p.m.).  Masters of Illusion – Live features professional magicians performing grand illusions, levitation, escapes, and comedy magic at Wellmont Theater in Montclair, NJ. Discount upper balcony tickets $20.
Pop culture convention. October 6 – 9, 2016. Fans of comic books, games, sci-fi, anime, manga, and popular culture meet artists, celebrities, vendors, and publishers at New York Comic Con at the Jacob Javits Convention Center in Midtown Manhattan.
Odd art. October 6 – 9, 2016. You never know what to expect when Art in Odd Places brings visual and performance art to 14th Street nearly its entire length. The 2016 theme is race. Free.
Country superstar. October 7 – 8, 2016 (7:30 p.m.). Country singer and judge on "The Voice" Blake Sheltonperforms at Barclays Center. Discount Saturday tickets $25.
Literary and arts festival. October 7 – 9, 2016. Hear famous and influential authors, journalists, poets, screenwriters, and cultural icons speak at the New Yorker Festival, which also includes comedy, film screenings, tastings, and walking tours.
Japanese flower arranging. October 15, 2016 (2 p.m.). See a Japanese master demonstrate Ikebana, hear a talk about it, watch a traditional ceremony, and attend a reception afterwards at Japan Society.
Tasting event. October 15, 2016 (12 to 3 p.m.). Harvest Party is a walk-around tasting of fall chef creations (turkey sandwiches, pumpkin pie, apple cider, butternut squash ravioli, and hearty greens) at Highline Stages for age 21+.Discount tickets $80.
Dog films. October 15, 2016. The Dog Film Festival features films about the bond between dogs and humans at Symphony Space. Discount tickets $11.
Jazz festival. October 15, 2016 (2 to 7 p.m.). Hear legendary jazz artists at Staten Island Jazz Festival at Snug Harbor Cultural Center.
Architecture open house. October 15 – 16, 2016 (launch party Oct. 13)
NYC locations. Visit 200 of the city's architecturally and culturally significant spaces and places (many closed to the public) during Open House New York Weekend. Free.
White Light Festival. October 16 – Nov. 16, 2016. See world-class performances, films, and artist talks with a focus on music during White Light Festival at Lincoln Center for the Performing Arts.
Apple day. October 20, 2016. Join 1 million New Yorkers eating apples today. Find locations for Big Apple Crunch on the website. Free.
Japanese noodle night. October 20, 2016 (evening sessions).
Learn how to slurp the four regional styles of Japanese ramen in under 13 minutes like a local at New York Slurpfest at Astor Center for $100.
Art & antiques. October 21 – 27, 2016. See exceptional art at. The International Show, formerly known as the International Fine Art & Antiques Show, at Park Avenue Armory.
Halloween show. October 28, 2016 (7 & 10 p.m.) Watch a silent classic horror film with live organ, and then see an immersive show of fantastic creatures that surround you atHalloween Extravaganza at The Cathedral of St. John the Divine.
Disney Halloween Ball.  October 28, 2016 (10:30 p.m.) Disney Halloween Ball features a Disney rock cover band playing songs from classic Disney movies, sing-alongs, dancing, Disney-themed cocktails, and a costume contest at The Hall at MP. Discount tickets $11.
Halloween masquerade ball. October 29, 2016 (9 p.m.) Mix, mingle, frisk, and frolic to DJ tunes with crowds at theMasquerade Ball in the grand opulence of Capitale for age 21+.
Halloween ball. October 29, 2016 (10 p.m.). Phantasmagorey: The Haunted Ballroom Halloween Ball by Dances of Vice promises "a timeless dance with genteel ghouls and spirit sophisticates" at Grand Prospect Hall for age 21+.
Cemetery walk & talk. October 29, 2016 (6 to 8 p.m.).  Gravestones and Goth is a guided, candlelit walk to Pell Cemetery followed by readings of 19th-century horror literature in the parlors of Bartow-Pell Mansion.
Halloween at the zoo. October 29 – 30, 2016.  Boo at the Zoo features a spooky barn, scavenger hunt, dance party, craft making, and treats for the animals at Prospect Park Zoo.
Halloween parades for kids. October 29 – 31, 2016. Kids in costume are welcome to join Free Halloween Parades for New York City Kids in neighborhoods.
Halloween in Central Park. October 30, 2016. Wear a costume and bring a carved pumpkin (see rules) toHalloween Parade and Pumpkin Flotilla for free spooky music, crafts, a parade, and twilight pumpkin float at Charles A. Dana Discovery Center.
Halloween at the museum. October 31, 2016. Kids can come in costume for trick-or-treating, magic shows, craft projects, music, and live storybook characters at theHalloween Celebration at the American Museum of Natural History.
Parade after-party. October 31, 2016. Get a ticket and a costume to join the crowded dance party, and witness scenes of terror and debauchery when four-story Webster Hall becomes Webster Hell.
Halloween costume ball. October 31, 2016. Dance, dine, show off your costume, and watch creative cabaret acts all evening at the Village Halloween Costume Ballat Theater for the New City.
Halloween parade. October 31, 2016 (7 p.m.). The big Village Halloween Parade features 53 bands, dancers, artists, puppets, and thousands of New Yorkers in costume parading up 6th Avenue from Spring St. to 16th St. Free.