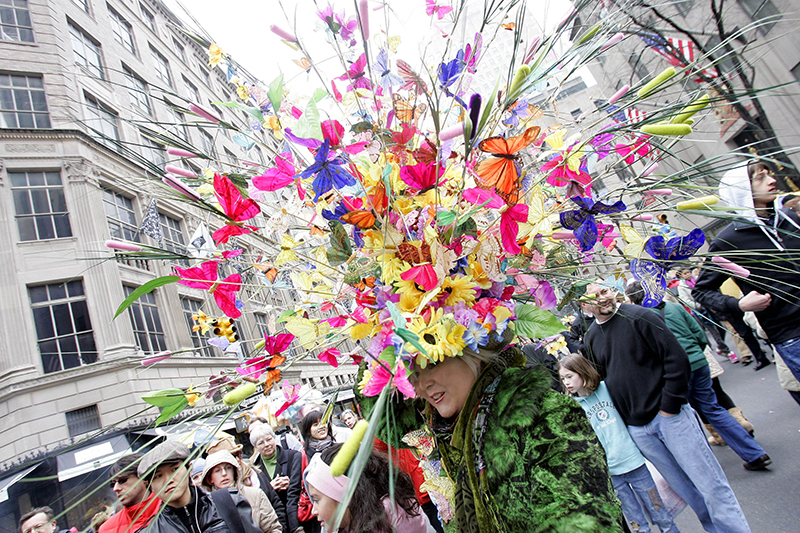 [box][quote]Была в этом году зима или нет, вопрос спорный. Но это уже и не важно – весна начинается, и очень активно, – март, как никогда, насыщен праздникам и интересными событиями.
27 марта празднуется католическая Пасха, значит 25 марта выходной. В Нью-Йорке пройдет множество праздничных мероприятий, связанных с Пасхой, и конечно долгожданный и любимый всеми парад шляп.
Но еще раньше, 17 марта, Нью-Йорк отметит День Святого Патрика. Парад, костюмы, веселье, немало подвыпивших ирландцев и сочувствующих друзей внесут некоторое разнообразие в обычный рабочий день. Как и каждый год, советуем не пропустить парад, который пройдет по Пятой авеню.
Есть много, что стоит посетить и посмотреть в марте, но лично я собираюсь пойти на коктейльное шоу (Cocktail show) в Сохо, которое должно в музыкально-шуточном тоне поведать об истории коктейлей в Нью-Йорке. В атмосфере времен «Сухого закона», в историческом помещении, с настоящими коктейлями, включенными в стоимость билетов, с веселой музыкой и в хорошей компании, полученная информации должна быть особенно доходчива для восприятия.
Очень заманчиво звучит возможность побывать на концерте Нью-Йоркской филармонии и концерте Венского оркестра в Линкольн центре. Выставка архитектурного дизайна и интерьер-дизайна на 92 и 94 пирсе, будет на редкость интересной и вдохновляющей не только для специалистов, но и для тех, кто хочет добавить новизны в свой повседневный быт. Выставка автомобилей говорит сама за себя! Не пропустите.
Безусловно, кроме этого будет множество театральных и музыкальных представлений, оперных спектаклей, джазовых концертов, выставок, шоу, ярмарок и фестивалей.
Так что дело за вами, чтобы март был удачным, нужно только внимательно следить за афишей.[/quote][/box]
[al2fb_like_button]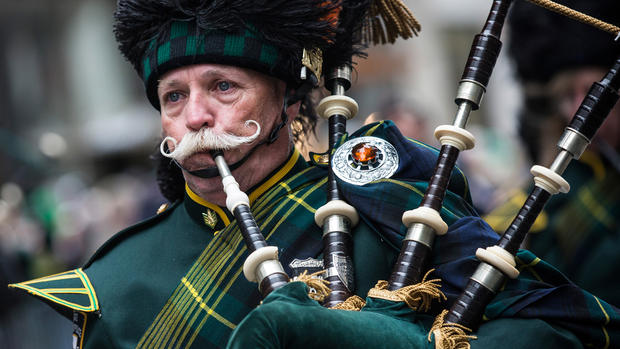 Classical music. March 1, 2016 (begins Feb. 25) New York Philharmonic performs an overture and symphony by Dvorak, plus a violin concerto by Bartok at Lincoln Center. Discount tickets March 1, $30.
Fringe theater festival. March 1 – 6, 2016 (begins Feb. 16)  Since participants are chosen by lottery, you never know what to expect at Frigid New York, which has 30 affordable shows at two East Village theaters. Scroll down their page to see all shows.
Orchid Show. March 1 – April 17, 2016 (begins Feb. 27) The Orchid Show fills the conservatory at the New York Botanical Garden with thousands of orchids in an amazing array of colors, shapes, sizes, and textures. Orchid Evenings add romantic music and cocktails beginning March 5. Discount tickets to Orchid Evenings $27.
Star Wars exhibition. March 1 – May 30, 2016 (also Feb.) See 77 costumes worn in all seven films at Star Wars and the Power of Costume at Discovery Times Square. Discount VIP tickets $28.
Award-winning "Jersey Boys". March 1 – July 3, 2016. Hit musical Jersey Boys is the rags-to-riches story of 20-somethings Frankie Valli and The Four Seasons live at August Wilson Theatre. Discount tickets on weekdays: $40 to $90.
School of Rock musical. March 1 – Oct. 2, 2016 (also Feb.). The New York Times named School of Rock a critics' pick for its "appealing" cast, "zingy" dialog, and "showstopper" music by Andrew Lloyd Webber at Winter Garden Theatre. Discount tickets $52.
Romantic musical. March 1 – Dec. 31, 2016 (also Feb.). Based on a 1912 novel, Daddy Long Legs is a musical about a girl's correspondence with an anonymous benefactor as she matures into an intelligent and witty woman, at cozy Davenport Theatre. Discounts tickets $40 at Goldstar andGroupon and LivingSocial.
Opera by Puccini. March 2 – April 12, 2016 (also Feb.). Madama Butterfly is a young Japanese geisha who mistakenly believes her arrangement with a visiting American naval officer is a loving and permanent marriage, at the Metropolitan Opera House. Discount tickets $73 to $158.
Creative percussion show. March 2 – June 26, 2016 (also Feb.). STOMP has high-energy dance, acrobatics, comedy, and nonstop rhythym from unusual instruments at the Orpheum Theatre. Discount tickets at Goldstar and Groupon.
Modern art show. March 3 – 6, 2016. See contemporary art from the world's leading galleries atThe Armory Show at Piers 92 & 94.
Art fair. March 3 – 6, 2016. Pulse is a contemporary art fair and exhibition by select galleries at the Metropolitan Pavilion. Discount tickets $7.
Independent art fair. March 3 – 6, 2016. Clio Art Fair is a curated fair in Chelsea featuring artists without exclusive gallery representation. Free.
Cocktail show. March 3 – April 30, 2016 (also Feb.). Your ticket to The Imbible includes 3 craft cocktails plus a comic romp through the history of spirits and cocktails at SoHo Playhouse. Discount tickets $33.
Whiskey Walk. March 5, 2016 (12 to 10 p.m.). Taste 8 premium whiskeys with snacks at 8 Manhattan bars during Whiskey Walk. Discount tickets $35 at Goldstar andGroupon.
Dinner cruise. March 5 – April 30, 2016 (7 p.m.) Enjoy a reception, a three-course dinner, and a DJ dance with three hours of views on a Manhattan Dinner Cruise by Hornblower Yachts, departing from Pier 40 at 353 West Street.Discount tickets $102, child $60.
Jazz brunch on a yacht. March 6, 2016 (also Feb.) Enjoy a buffet, live jazz, and two hours of views on the Jazzy Champagne Brunch Cruise by Hornblower Yachts, departing from Pier 40. Discount tickets $57, child $27.
Chocolate Expo. March 6, 2016. Chocolate Expo has tastings and sales of chocolates, baked goods, specialty foods, gelato, and wine at the Meadowlands Expo Center in Secaucus, NJ.
Magic show. March 7 – 28, 2016 (Mondays) Five professional magicians perform card tricks and feats of wonder with plenty of humor at Monday Night Magic in cozy Players Theatre. Discount tickets $26.
Mozart live! March 9, 2016 (8 p.m.) The Vienna Mozart Orchestra of Austria, wearing period costumes and powdered wigs, performs "Mozart's greatest hits" in David Geffen Hall at Lincoln Center. Discount tickets $37.
Robot competition. March 11 – 13, 2016 Watch a tournament of 66 teams at FIRST Robotics Competition at Jacob Javits Convention Center. Free.
St. Patrick's Day parade. March 17, 2016 (11 a.m.) Billed as the world's oldest and largest St. Patrick's parade,New York City Saint Patrick's Day Parade celebrates Irish culture and the Catholic faith on 5th Avenue from 44th to 79th. No alcohol or pets. Free.
Design show. March 17 – 20, 2016 Find inspiration for home improvement, shop for home products, and attend design seminars at the Architectural Digest Home Design Show at Piers 92 and 94. Discount tickets $15.
Easter train – Whippany  March 19, 20, 26, 2016/ A ticket to Easter Bunny Express includes a 10-mile roundtrip train ride as the big bunny greets kids and the crew hands out treats, plus a visit to the train museum in Whippany, NJ.
Duck tasting. March 20, 2016 (1 to 3 p.m.) Sample a dozen chef-made duck dishes like peking duck and duck charcuterie with locally distilled spirits at Duck Off at Jimmy's No. 43.
Auto show. March 25 – April 3, 2016 New York International Auto Show is billed as the nation's first and most attended at Jacob Javits Center.
Easter parade. March 27, 2016. Wear an extravagant hat or festive costume and join the people strolling on Fifth Avenue from 49th to 57th Streets in the Easter Parade and Bonnet Festival. See the official street closure a few days before. Free.
Affordable Art Fair. March 30 – April 3, 2016. Browse contemporary paintings, prints, sculptures, and photographs from 80 galleries at the Affordable Art Fair, with workshops and activities at the Metropolitan Pavilion in Chelsea. Repeats in Sept. Discount tickets $5.75.