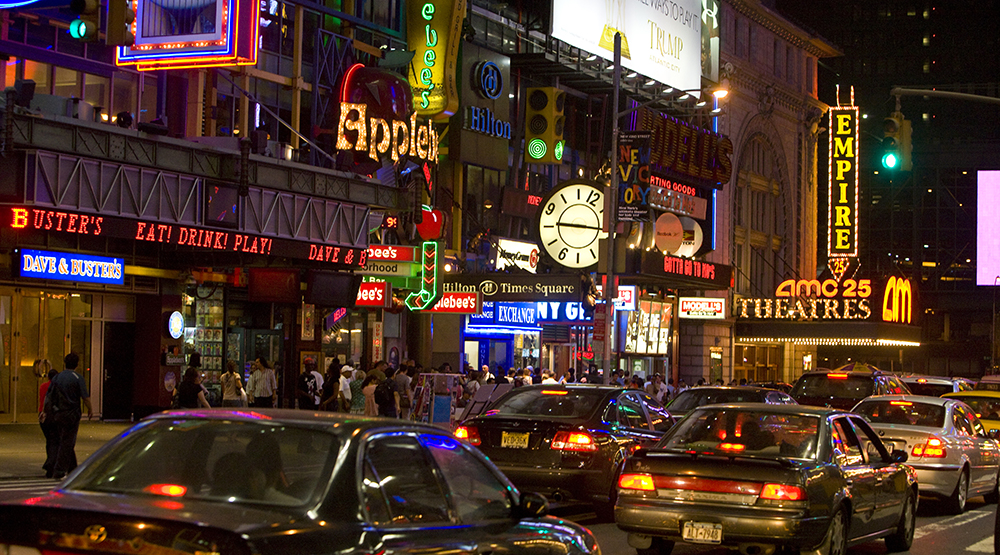 Январь в Нью-Йорке месяц противоречивый: с одной стороны, он радует просторными улицами, свободными от толп туристов и самыми низкими в году ценами на распродажах в дорогих магазинах, с другой, огорчает обилием луж и поломанных ветром зонтов, торчащими из всех мусорных корзин…  
Среди психологов и социологов распространено мнение, что январь один из самых депрессивных месяцев в году, особенно его вторая половина, когда праздничное настроение сменяется ежегодным разочарованием, в том, что чудо снова не произошло и за свои интересы, как и прежде, приходится бороться самостоятельно.
Погода, тоже подтверждает сезонный тренд своего непостоянства и пасмурного настроя, – как следствие, начинается ностальгия об ушедшем годе с его солнечными деньками и теплыми вечерами под яркими звездами. Но, в этот момент, самое время вспомнить о диалектике и переменчивости жизни – все пройдет, январь тоже. Главное, не унывайте!
А чтобы «темные времена» скорей сменились светлой полосой жизни Нью-Йорк предлагает радужный спектр всевозможных развлечений и удовольствий, о которых сегодня мы спешим вам сообщить. В этот раз мы решили обратить ваше внимание на четыре составные части хорошего настроения: отличную музыку, вкусную еду и шикарный вид, украшенный бокалом отменного фирменного коктейля и любопытные выставки.  До того, как вы погрузитесь в изучение ежемесячной Афиши, предлагаем проанализировать наши особые рекомендации января. В другое время года, вы так же можете воспользоваться большинством из них.
1. Музыка.
Friday, Jan. 6:
Dayme Arocena (Le Poisson Rouge, 6:20 p.m.). The 24-year-old Cuban singer sounds like she's lived five lifetimes when she opens her mouth — signed by Gilles Peterson's Brownswood Recordings, she brings a distinctive blend of Santeria (the reason she wears all white), R&B, and of course, jazz to what will inevitably be a dance-inducing set.
Melissa Aldana (New School 12th Street Auditorium, 9:20 p.m.). Aldana proves that there's no reason swing needs to sound vintage, offering original compositions and standards that show her distinctive melodic sensibilities just as clearly as they do her ability to straight-up shred. The Thelonious Monk International Jazz Saxophone Competition winner (the first woman to receive that award) will be joined by a sextet — she typically performs with a trio — so there's a chance she'll be testing out some new material.
Chris Dave & the Drumhedz (Bowery Ballroom, 12:20 a.m.). There's a strong possibility Chris Dave is your favorite drummer's favorite drummer — his career has included stints with everyone from Mint Condition to Meshell N'Degeocello to Robert Glasper to, finally, his own band, which might finally release their studio debut in 2017. Even if those names don't ring a bell, you've heard him play: recently, Dave's been the backbone of albums from pop artists including Adele, Justin Bieber and most recently, John Legend. Seeing him play his own music, though, is an entirely different experience than what's on both his jazz and pop resumes. Come prepared for a #vibe, and given his catalog, more than a few special guests.
Saturday, Jan. 7:
Ravi Coltrane / David Virelles (New School Tishman Auditorium, 8:40 p.m.). One of jazz's most reliable and compelling soloists, Coltrane (yes, as in John's son) will offer a rare duo performance with pianist David Virelles — one-offs like this are a major part of what makes the festival so special. Also, it's a taste of what Grammy voters were considering when they nominated Coltrane for a 2017 best improvised jazz solo award.
Justin Brown NYEUSI (Bowery Electric, 9:40 p.m.). Between gigs as both Ambrose Akinmusire and Thundercat's regular drummer, Brown's been working on some original recordings as well. Here, he shows off some new music with a little high-profile support from pianist (and WJF top-billed artist) Jason Moran.
Ben Wendel Seasons Band (New School Glass Box Theater, 12:00 a.m.). Ben Wendel has been a fixture of WJF for a while, both with his group Kneebody (who are also on this weekend's bill) and as one of the more prolific saxophonists on the New York scene — this band is a continuation of his Seasons project, which found him releasing a new song and accompanying video every month of 2015. The result was a collection of lyrical, stripped-down pieces, a perfect way to wrap up an inevitably overstimulating experience.
О залах где проходят концерты:
Poisson Rouge находится там же, где раньше находился легендарный, но уже не существующий клуб Village Gate, принимавший в своих стенах всех великих начиная от  Miles Davis до Jimi Hendrix.
Subculture – известный, небольшой концертный зал с баром предлагающим пиво и вина, а так же небольшие закуски.
Залы и аудитории New School – лучшего дизайнерского и художественного колледжа Нью-Йорка.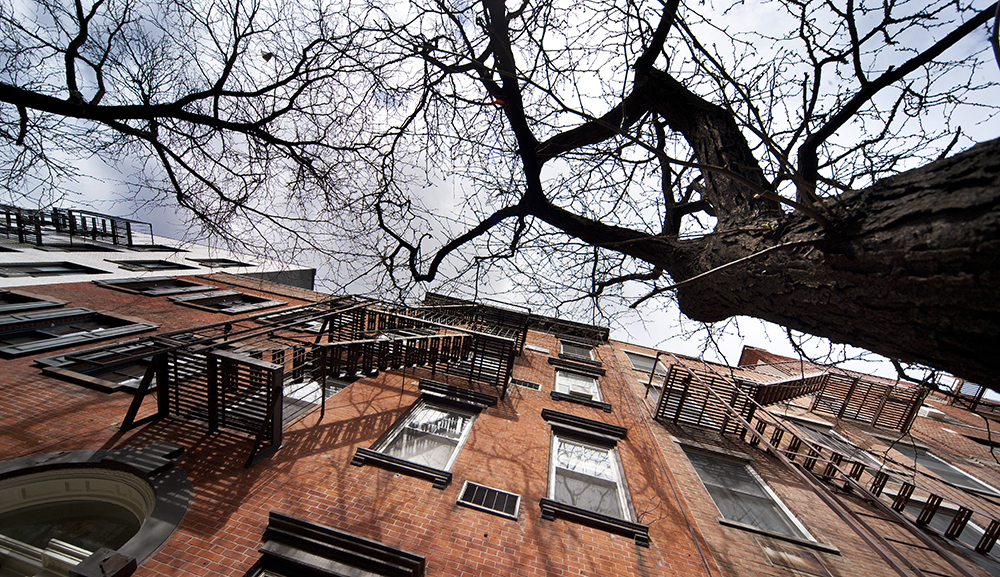 2. Еда. Конечно, этим списком отличных ресторанов можно пользоваться не только в январе.
Best Soho restaurants: 
The Dutch. (Address: 131 Sullivan St, New York, NY 10012)  From the team behind Tribeca sensation Locanda Verde, the Dutch has been packed since it opened, attracting a cross section of the downtown social scene. Right from the get-go the restaurant lived up to its preopening hype, bringing real heat to Soho as Balthazar and Blue Ribbon did in the '90s. Like the diverse crowd, the food—from virtuoso Andrew Carmellini—is eclectic: His rollicking menu reflects our increasingly free-form eating habits with loving homages to Chinatown, the barrio, Little Italy and the full range of midtown, from its oyster bars and old chophouses to its taquerias and noodle-shop dives.
Charlie Bird (Address: 5 King St, New York, NY 10012). Sipping wine out of a $60 Zalto stem is an activity typical of more formal surroundings, but at Charlie Bird, you swirl a smoky Rodano chianti riserva while nodding your head to the Notorious B.I.G. Devoted in equal measure to seasonal cooking and serious wine, this West Village spot roughs up its own polish with subtle hints of the street, like large graphic prints of boom boxes and the now-ubiquitous restaurant soundtrack of early-'90s hip-hop. It's one in a burgeoning class of wine-focused restaurants, like Pearl & Ash, that deliver vino nerdism with downtown cool.
Balaboosta (Address: 214 Mulberry St, New York, NY 10012). The word balaboosta connotes an endearing Jewish type: The homemaker who possesses just the right touch in everything—a true domestic goddess. Israeli chef-owner Einat Admony—also of the falafel joint Tam, and a veteran of the kitchens at Tabla, Danube, Patria and Bolo—embodies that multiplicity. She's well versed in the ingredients of India, Europe, South America and of course, her native Middle East, combining them in dishes—some great, most daring—at this downtown venture. Lamb three ways was a fitting homage to Admony's high- and lowbrow culinary backgrounds—a tender lamb chop was bathed in lime sauce; soft tenderloin wrapped in Swiss chard rested on fennel puree; and fried kibbe was filled with a hearty mixture of lamb, pine nuts, raisins and spices.
Jack's Wife Freda (Address: 224 Lafayette St, New York, NY 10012). Keith McNally protégé Dean Jankelowitz (Schiller's, Pastis, Balthazar) is behind this morning-to-evening café. The 40-seat restaurant—sporting dark-green leather banquettes, brass railings and marble counters—serves homey fare, like Jankelowitz's grandmother's matzo ball soup made with duck fat, a skirt steak sandwich served alongside hand-cut fries, and piri-piri-hot-sauce-marinated chicken kebabs. In the morning, find Stumptown coffee, homemade croissants and full breakfast plates, including soft-boiled eggs with challah "soldiers" (strips).
Lure Fishbar (Address: 142 Mercer St, New York, NY 10012). The retro yacht interior at this sexy subterranean restaurant might make you forget you're docked in Soho. Hit the sushi bar to compare the flavors and textures of premium catches, or grab a table for a more extensive meal. Lure's greatest achievement is its treatment of the classics. Dishes that have become rote at so many fish-focused eateries—seared yellowtail glazed in dashi, a lobster roll stuffed with sweet meat—are executed here with the dazzling skill usually reserved for more ambitious menus.
La Sirene (Address: 558 Broome St, New York, NY 10013). Fishing nets and posters of the Côte d'Azur may not entice you into this French bistro, but the exuberant cooking of Marseille-born chef-owner Didier Pawlicki should. The chef lavishes his mussels with curried cream and apples, and his garlicky, ruby-red slices of rare hanger steak are served with a sensuous trio of sides (carrot puree, potato gratin in a cheesy veil, and a pot of zucchini flan). A dessert of fluffy profiteroles had us moaning—very French indeed.
Dominique Ansel Bakery (Address: 189 Spring St, New York, NY 10012). Dominique Ansel honed his skills as executive pastry chef at Daniel for six years before opening this American and French patisserie. Caramelized croissants, miniature pastel meringues and madeleines make up the sweet selections at the counter. But the café also serves savory offerings, like roasted butternut squash soup and a pork club sandwich with pickled eggs, tomatoes and spicy mayo on sourdough.
Best Hell's Kitchen restaurants:
Nizza (Address: 630 9th Ave, New York, NY 10036). Chef Andy D'Amico (Nice Matin) explores the interplay of French and Italian influences along the Mediterranean at Nizza (Italian for Nice). The sleek, mod space is an ideal pre- or posttheater spot, provided you don't spend too much time navigating the extensive menu. Sharing a handful of dishes—like socca, a thick chickpea crêpe flavored with sage leaves, and pastas like pansotti triangles filled with herbs and walnuts—is the way to go. Return for dessert when the curtain falls: We liked the buttery chocolate-orange crostada.
La Silhouette  (Address: 362 W 53rd St, New York, NY 10019). French native chef David Malbequi (the Boom Boom Room, BLT Market) helms this seasonal Franco-American restaurant in Hell's Kitchen. Diners can choose from composed entrées, like veal cheek with Meyer lemon spaetzle and black trumpet mushrooms, or slow-baked halibut with a caper vinaigrette, cauliflower puree, sunchokes and grapes. Come dessert, twists on classics—from pastry chef Vivian Wu (Eleven Madison Park, Del Posto)—are available, including a cheesecake with a mango-pineapple salad. To drink there are 150 different wines, available at the stainless-steel–trimmed mahogany bar.
Totto Ramen (Address: 248 E 52nd St, New York, NY 10022). Like a traditional Japanese ramen-ya, this narrow, below-street-level noodle joint is designed for quick meals. Most seats are along a counter, behind which the chefs crisp pork slices with a propane torch and tend to bubbling stockpots. The specialty here is paitan ramen, a creamy soup that's a chicken-based variation on Hakata, Japan's famous tonkotsu (pork) broth. The most basic version, the Totto chicken, is a flavorful, opaque soup bobbing with thin, straight noodles and slow-cooked pork ridged with satiny fat. The real winner, however, is the miso ramen, enriched with a scoop of nutty fermented soybean paste and wavy egg noodles.
Don Antonio by Starita (Address: 309 W 50th St, New York, NY 10019). While tourists bumble into Sbarro looking for a New York slice, pizza aficionados have been busy colonizing this pedigreed newcomer—a collaboration between Kesté's talented Roberto Caporuscio and his decorated Naples mentor, Antonio Starita. Start with tasty bites like the frittatine (a deep-fried spaghetti cake oozing prosciutto cotto and béchamel sauce), before digging into the stellar wood-fired pies, which range from standards such as the Margherita to more creative constructions like the Rachetta, a racket-shaped pizza with a "handle" made of ricotta-stuffed dough. The main event, however, should be the habit-forming Montanara Starita, which gets a quick dip in the deep fryer before hitting the oven to develop its puffy, golden crust. Topped with tomato sauce, basil and intensely smoky buffalo mozzarella, it's a worthy new addition to the pantheon of classic New York pies.
Best New York restaurants by neighborhood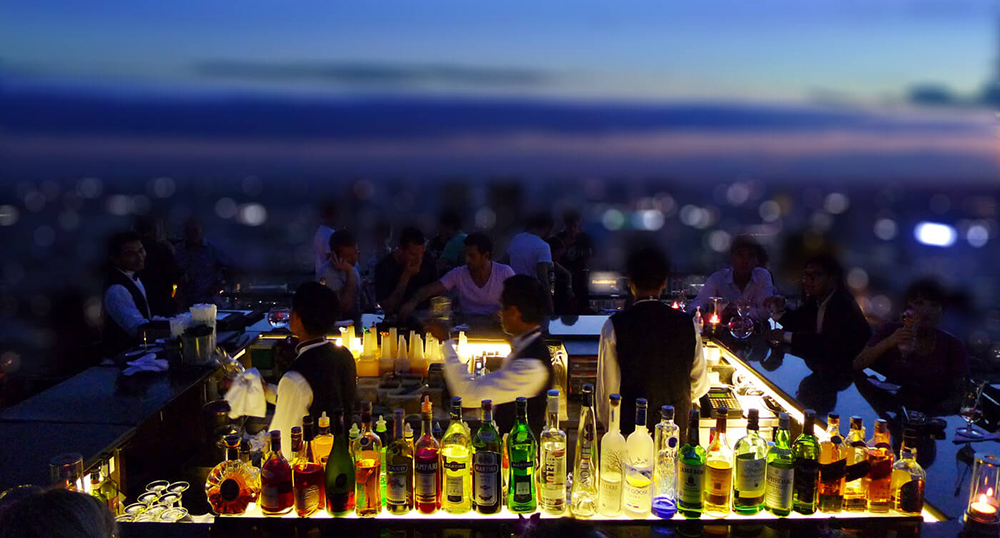 3. Бары на крышах.
Примите во внимание, что в январе возможность попасть в наиболее популярные бары из этого списка намного выше чем в другие месяцы года, – благоприятно сказывается отсутствие наплыва туристов.
Bar 54 (Address: 135 W 45th St, New York, NY 10036)
The two most dreaded words in New York are also the key to the city's most scenic rooftop: Times Square. Specifically, the Times Square Hyatt, where the 54th-floor bar reigns as the highest watering hole in Manhattan. The views are as insane as the cartoon characters you'll push your way through to get there, which also may explain the insane cocktail prices: $23 for a hot buttered rum?! Get your skyline selfie and abandon ship before you go broke.
The View (Address: 1535 Broadway, New York, NY 10036)
This is New York City's only rotating restaurant, which would have been awesome in, say, 1992. It's also in a Marriott (Hey, baby—what do you say after this we grab a nightcap at the Best Western?). But the view is unbeatable: a 360-degree look at our city from 48 stories.
The Penthouse at the Hotel on Rivington (Address: 107 Rivington St, New York, NY 10002)
Prepare to work for your roof drinking: To get to this tri-level penthouse, take an elevator to the 20th floor, head down a hallway, through a bar, up a staircase, through another bar area and up another, steeper staircase. Once you're there, the space will likely be crowded and thick with cigarette smoke, but your payoff: a panoramic view of Manhattan just begging to be Instagrammed.
Haven Rooftop (Address: 132 W 47th St, New York, NY 10036)
The Cloudtini, made with lychee, is the first red flag at this 11th-floor Midtown West terrace. But we do love gazing down at the iconic Church of Saint Mary the Virgin, which makes grabbing a glass of wine up here totally worth it.
PHD at the Dream Hotel (Address: Dream Downtown, 355 W 16th St, New York, NY 10011)
At this Vegas-style rooftop lounge, table minimums can hit $2,000 and maximums, well, let's just point out that there are $100,000 bottles on the menu. But if you can find someone who'll foot the bill, this Chelsea spot boasts an impressive panorama of Midtown.
VU Rooftop Bar (Address: 17 W 32nd St, New York, NY 10001)
Yes, it's the bar at the La Quinta, but the stunning views of the Empire State Building make up for that, not to mention a daily happy hour (which goes all day on Sundays) with $3 shots and $5 brews from 5 to 7pm.
230 Fifth (Address: 230 5th Ave, New York, NY 10001)
We're not sure which is worse: waiting in a roped-off line or being surrounded by the type of people who wait in roped-off lines. Despite the douche-tacular vibes, this 15,000-square-foot rooftop's 360-degree panorama is something everyone should experience once. Plus, the place is huge, so you can hunker down at a table and ignore everybody.
The Terrace at YOTEL (Address: 570 10th Ave, New York, NY 10036)
This hotel may look cartoonish and purple, but its 7,000-square-foot rooftop space redeems it: That twinkly view of the midtown skyscrapers is a perfect reminder of why you fell in love with New York in the first place. The tourists you're alongside? Not so much.
The Attic (Address: 251 W 48th St, New York, NY 10036)
The creepy-sounding name sort of fits. To get here, you have to go down a dark hallway and up a janky elevator. Then comes the $4 coat check and a 20-minute wait for a gin and tonic.  But that view! Snap some selfies, and then get the hell out of there. —Written by Marissa Conrad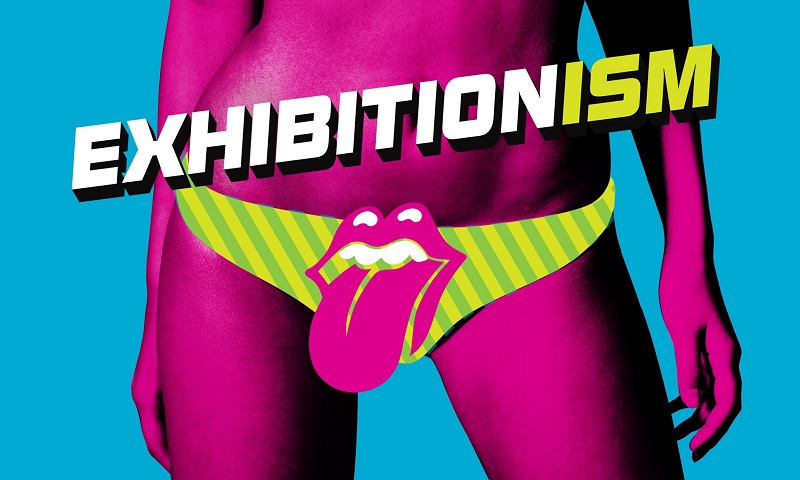 4. Выставки
Выставка Мухаммед Али, Лерой Нейман: искусство бокса. Новый выставочный проект представляет из себя один из самых удачных примеров дружбы между спортом и искусством. Как же тесно они связаны и насколько быстро способны друг друга вдохновить. Нью-ЙОрк впервые представляет произведения художника Лероя Неймана, который стал другом великого боксера, изменившего представление об этом виде спорта — Мухаммедом Али в 60-х годах прошлого века. Художник в своих работах выхватывает самые знаменательные моменты великих боев и представляет их в своей интерпретации. Каждого персонажа на картине узнать не сложно, что обязательно поможет Вам установить свою особую связь с этими произведениями. Кроме этого, на полотнах также представлены некоторые моменты из жизни Али вне ринга. Пропускать такое ни в коем случае нельзя!
Жизнь американских руин: New York State Pavilion. Каждый из жителей Нью-Йорка помнит, что это удивительное произведение архитектуры было создано в 1964 ко всемирной выставке достижений неподражаемым автором Филиппом Джонсоном. Сооружение подверглось масштабному разрушению, но было восстановлено группой энтузиастов, которые стремятся сохранить историю Нью-Йорка. На новой фотовыставке будут представлены фотографии талантливого мастера Билла Коттера, на которых мы увидим знаменитую постройку в зените своей славы на всемирной выставке. Наряду с этими изображениями на выставке будут представлены и работы современных авторов — Марко Катинай и  Роберта Фейна, которые стремятся «запечатлеть красоту полуразрушенного здания». Красота и мощь граничат с разрушением и упадком настолько близко, насколько это возможно.
Выставка: The Rolling Stones. В наш дайджест врывается очередная выставка. Культовый музыкальный коллектив, изменивший историю музыки, чьи произведения навсегда с нами, конечно же, участвует в выставке. Коллектив группы предоставил музею множество интересных артефактов, представляющих более чем 50-летнюю историю The Rolling Stones. На выставке будут представлены многие уникальные предметы, в том числе музыкальные инструменты. Кроме этого, там можно будет увидеть рукописи текстов, книги, интерактивные студии звукозаписи и многое многое другое. Не пропустите!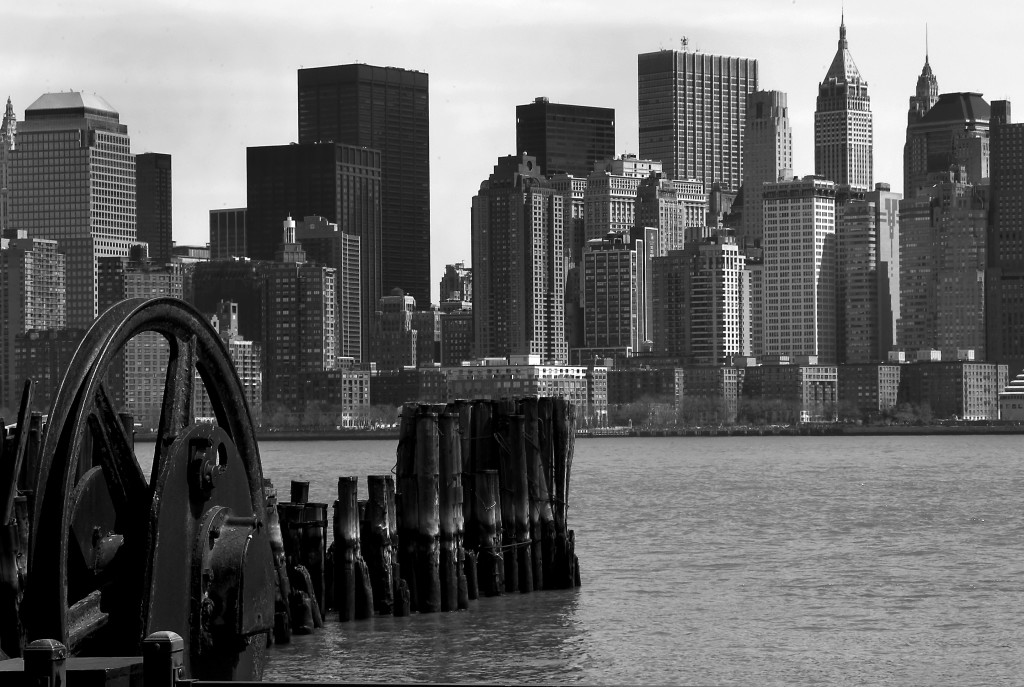 А теперь Наша Афиша.
Здесь вы найдете информацию о родео на быках, выставке антиквариата, мюзикле Роберта Де Ниро, джазе Маршалиса, выставке яхт, цирке, фейерверке и праздновании китайского Нового года. 
Hip hop Shakespeare. January 4 – 15, 2017 For something completely different, check out Othello: The Remix. A cast of four morphs Shakespeare's tragedy into an irreverent hip hop saga The New York Times calls "fun and fresh … clever, witty, and fast" at The Westside Theatre. Discount tickets $45.
Jazz. January 4 – 30, 2017 Birdland showcases jazz orchestras, vocalists, and virtuosos every night on West 44th Street. Discount tickets $20 (and $10 minimum food or drink).
Charming musical.  January 4 – Feb. 28, 2017 The Fantasticks is a funny and romantic musical entertaining audiences for years, in intimate Ann Bernstein Theater. Discount tickets $38.
Jazz festival. January 5 – 10, 2017 Winter Jazzfest includes 100 groups playing at 11 venues in the Village. Buy a day or weekend pass.
Experimental art. January 5 – 12, 2017 American Realness Festival is a "sampler of boundary-pushing performance bordering on dance" [New Yorker] with 71 performances of 20 productions, plus exhibitions, mostly at Abrons Arts Center.
Bull riding. January 6 – 8, 2017 Professional Bull Riders take on the fiercest bucking bulls at Madison Square Garden. Discount tickets $43.
Robert De Niro musical. January 10 – March 30, 2017 Set in the 1960s, A Bronx Tale is about a young man caught between the father he loves and the mob boss he'd love to be, co-directed by Robert De Niro at Longacre Theatre. Discount midweek tickets $69.
Cirque du Soleil. January 8 – 31, 2017 Paramour tells the story of a young actress torn between love and art in the glamorous world of Golden Age Hollywood with acrobatics, music, and dance at Lyric Theatre. Discount tickets $50 to $149.
Magic show. January 9 – Feb. 6, 2017 (8 p.m. Mondays) Monday Night Magic stars five professional magicians performing card tricks and feats of wonder with lots of humor at Players Theatre. Discount tickets $9 to $40.
Jazz: Branford Marsalis. January 20 – 21, 2017 (8 p.m.) Vocalist Kurt Elling joins the Branford Marsalis Quartet to perform tunes by the Gershwins, Antonio Jobim, Sonny Rollins, Frank Sinatra and even Sting in Rose Theater at Jazz at Lincoln Center. Discount tickets $75.
Antiques show. January 20 – 29, 2017 View and purchase exceptional antiques ranging from ancient Roman glass to mid-century modern from 73 exhibitors at the Winter Antiques Show at the Park Avenue Armory. No baby strollers on weekends.
NYC Restaurant Week. January 23 – Feb. 10, 2017 Get a special deal on a 3-course lunch or dinner at 300 restaurants during NYC Restaurant Week, not on Saturdays. Repeats in July.
Boat show. January 25 – 29, 2017 See new boats, marine gear, and accessories plus workshops and TV celebrities at the New York Boat Show at the Jacob Javits Convention Center.
Fireworks. January 26, 2017 Celebrate Chinese New Year watching the free New York City Chinese New Year Fireworks show over the Hudson. Hornblower Yachts has a Chinese New Year Dinner Cruise with discount tickets $112, child $78.
Chinese firecrackers & culture. January 28, 2017 (11 a.m. to 3:30 p.m.) New Year's Day Firecracker Ceremony & Cultural Festival includes 600,000 firecrackers to scare away evil spirits and a festival with dancers, singers, and food vendors at Sara Roosevelt Park. Free.
Wine tasting in Jersey City. January 28, 2017 (6 p.m., VIP 5) Taste wine from eight countries at the Jersey City Wine Fest, with live music, food vendors, and interactive games at Harborside Plaza. Discount tickets $49.
Желаем всем и всегда приятного времени в Нью-Йорке!