Tatyana Borodina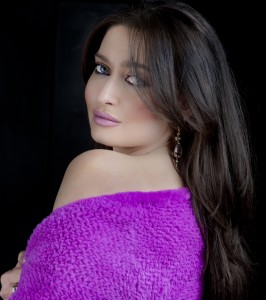 Several millenniums ago, skin of a wild beast thrown at the feet of primitive beauty won her heart, awakened imagination and sparked creativity – so the wheel of history of fashion began to spin.
As you know, "diamonds are girl's best friends" … but more on that later. Now  let's talk about the furs that concern women's heart not less than diamonds.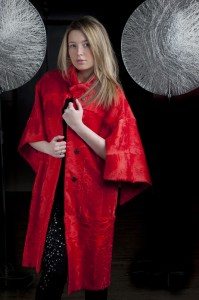 We turned to Helen Yarmak, who has been creating beautiful fur garments known throughout the world for more than 15 years. Helen is a founder and leader of a fashion house 'Helen Yarmak', eccentric and creative personality. Who would be better to tell than Helen herself about the details of fur choice and modern fashion trends?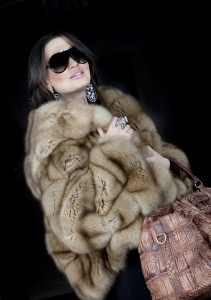 Now is a spring time, but Helen's spring collection is favorable at any time of the  year.  It is made in bright colors and looks very impressive in the rays of spring sunshine. Fur vests, kimonos and capes will complement and diversify the spring wardrobe. In addition, one of Helen's secrets is to create the lightest coats of luxurious fur, combined with the finest chiffon. This outfit always looks good. It can be worn over an evening dress for receptions, in theater or formal meeting, or just for an evening stroll. It is no accident, Jennifer Lopez has chosen Yarmak's coat.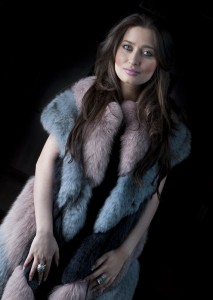 But to understand the truth of this, you need to know a little about this game. In short, that is, two team riders with four people in each team, are trying to score a big ball in an opponent's gate. But certainly, the matter is not only in this…

Helen is an expert in fur selection. For her collections, she buys furs around the world, taking part in fur auctions, choosing the highest quality  and the most  beautiful fur. Sabel is her favourite trademark fur, and for her products, Helen choses only Russian sable. Ermine fur is listed along with average sable, but "above"; there is nothing better than good sable, which is the most valuable fur in the world. For example, at the last auction in Saint Petersburg, a sable skin was sold for 9100 dollars, and at an auction in London in 1928 for the sable pelt was paid 8 kg of gold!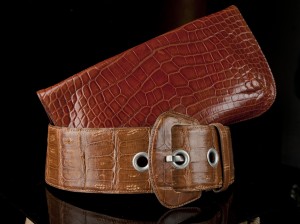 Current views and original approach allow Yarmak to create innovative models, while maintaining the sophistication and elegance of style. Judicious combination of fur and leather, give them the ease and grace. Many celebrities such as Whitney Houston, Sharon Stone, Janet Jackson, Catherine Deneuve, Anna Kurnikova prefer to wear things created by our compatriot. And in the famous movies many times characters appeared in her fur coats. Think of "The Devil Wears Prada" and "Sex and the City", and the memory will emerge with spectacular footage of Yarmak's dresses.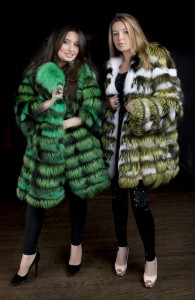 [quote style="boxed"]Talking to the designer, it is impossible to resist the classic question of 'what starts her new collection?'
"Most new ideas arise when you open the closet and realize that once again there is nothing to wear!" laughs Yarmak. "You start dreaming, for example, what would you wear when you are 17 years old, going to a nightclub with your boyfriend, or if you are meeting with a new friend, whom you are going to impress with your look. Or, what would your choice be if you are a successful woman, but the evening is very special for you … And thus, a whole new collection is born! In other words, I am inspired by life itself."[/quote]
Almost 10 years ago, she began to engage in jewelry design. At first there was a collection of topaz, aquamarine and then, there were topical sapphires, rubies and diamonds."When creating ornaments, first of all, I strive to create an image, a dialogue, so each product is my story. For example, a collection of "Kama Sutra" is a love story." To Helen, design is a main idea, stone work in composition, excite imagination, creating a unified impression.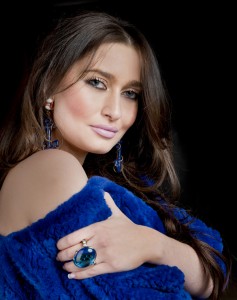 [quote style="boxed"]Elegant, fur and unusual jewelry is a luxury that is fashionable today![/quote]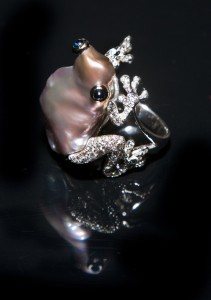 But perhaps, most importantly is that Yarmak is always one step ahead of fashion. Several years ago, contrary to common trends, she was fond of baroque pearls that have unique and original form. "Back then, everyone bought round pearls, so we were able to buy baroque pearls at affordable prices. When baroque pearls became a new trend, we have already created a unique collection."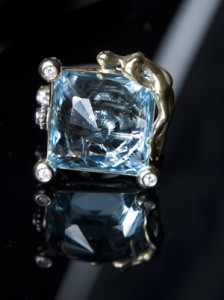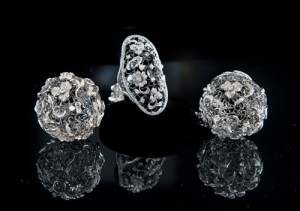 Helen wore unusual earrings from almost translucent rough diamonds. She says that they are not expensive. But I think it's a matter of time, obviously, this jewelry is the following Helen's prophecy, a look into the future, a harbinger of a new direction.
Let's listen to her intuition, advice and ideas, for sure they will help us navigate complex, intriguing and beautiful world of fine things, which is especially important in anticipation of the 8th of March holiday.
[quote style="boxed"]A modern woman should not only be skillful in wearing furs, but also in understanding them.[/quote]
The main ratings of furs:
The durability of fur:
1st place: otter – it's fur does not wear out over several decades;
2nd place: sable, mink, fox;
3rd place: squirrel, rabbit, and marmot.
Cold-resistant furs:
1st place: sable, fox;
2nd place: fox, Persian lamb, mink;
3rd place: groundhog, rabbit, squirrel.
The value of fur:
1st place: sable
2nd place: chinchilla
3rd place: weasel
Text and photography by Tatyana Borodina
Elegant New York Elegant New York Elegant New York Elegant New York Elegant New York Elegant New York Elegant New York Elegant New York Elegant New York Elegant New York