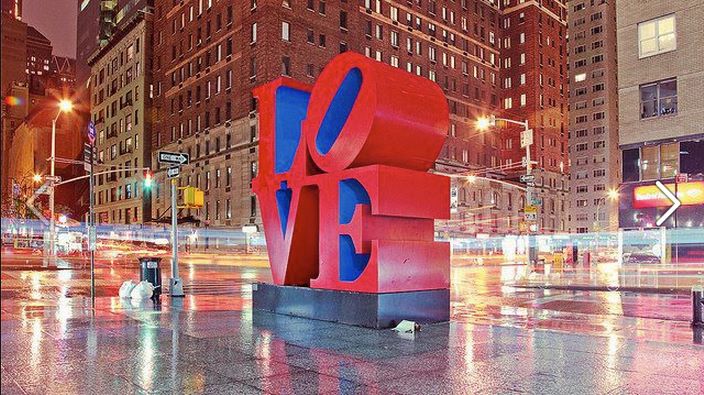 [box][quote]В этом году февраль в Нью-Йорке проходит под тремя яркими и вдохновляющими знамёнами: Неделя Моды, День Святого Валентина и Mardi Gras/Масленица. Не правда ли, выглядит все это очень по-Нью-Йоркски – разнообразно и немного парадоксально. Но в этом же вся и прелесть![/quote][/box]
Модная неделя – «о сколько в ней мгновений чудных!» Не ленитесь, побегайте с показа на показ, поражаясь одному дизайнеру, восхищаясь другим, негодуя на третьего – уж очень нереалистичен или напротив – слишком практичен! Что поделаешь – мы публика, нам не угодишь, нам хочется новенького!
Может быть, День Святого Валентина подарит что-то неординарное! Отметьте его с шиком, куражом, сладостями и цветами! Все люди на земле в кого-то или во что-то влюблены – кто в друга-друга, кто в себя, кто в работу, кто в деньги, кто в котов, кто в искусство, кто в автомобиль или путешествия и т.д. Без любви скучно и неинтересно жить! Можно ли представить мир без восторгов и разочарований, без горестей и радостей – это был бы «Не мир, но склеп!» как сказал кто-то из великих. Но, «Ура!», мы живет в самом настоящем Мире, полном бурлящих страстей, и кипящих эмоций. Да, вы правы, я отчасти и о «Страстях по новому Президенту», но к счастью, не только об этом!  
У нас есть еще кое-что в запасе.
Ну хотя бы, Mardi Gras – жирный вторник, в переводе с французского. День обжорства проводят весело и безрассудно, предаваясь удовольствиям с риском для жизни. Это день на кануне начала Великого Поста, так что раскаиваться и воздерживаться будем потом, а, пока, Mardi Gras  – насладитесь ими.
По-нашему, Mardi Gras – это Масленица. По дате эти праздники немного не совпадают: Mardi Gras – 28 февраля, Масленица с 20 по 26 февраля. Так что можно отмечать и объедаться на пару дней дольше. Не забудьте потом по-постится или сесть на диету, в соответствии с присущими вам привычками и традициями.
Все это было почти что всерьез, а теперь о том, что интересного и приятного ждет нас в феврале.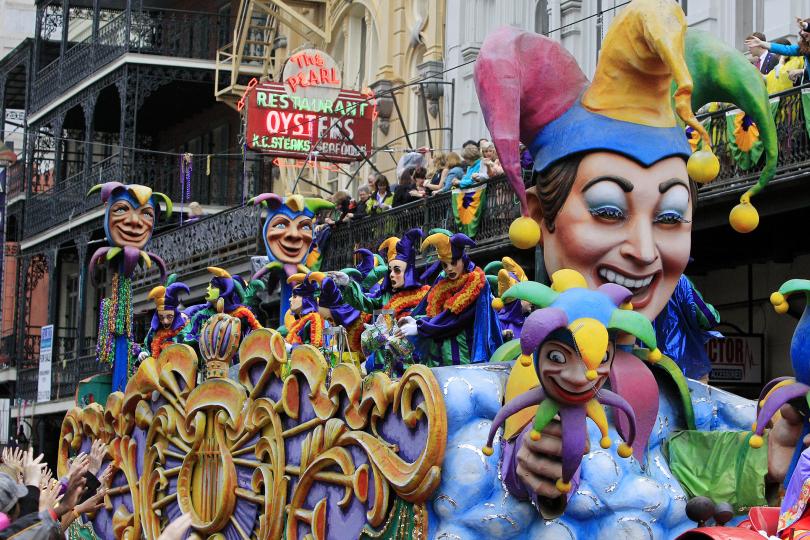 Первое что отметим это Джаз!
Jazz February 1, 2017 (5:30 p.m.) Hear live jazz by David Ostwald's Louis Armstrong Eternity Band at Birdland. Mimimum $10 food or beverage purchase per person. Discount tickets $15.
Winter Carnival. February 1 – 4, 2017 (begins Jan. 27). Winter Carnival includes winter sports and games, skating, a brew house, and a silent disco dance at Bryant Park. Free (unless you rent skates).
Broadway discount week. February 1 – 5, 2017 (begins Jan. 17). Get 2-for-1 deals on select theater shows during Broadway Week. Repeats in Sept.
NYC Restaurant Week. February 1 – 10, 2017 (begins Jan. 23). Get a special deal on a 3-course lunch or dinner at 300 restaurants during NYC Restaurant Week, not on Saturdays. Repeats in July.
Cocktail show. February 2 – March 31, 2017. A ticket to The Imbible includes 3 craft cocktails plus a comic romp through the history of spirits and cocktails at New World Stages. Discount tickets $39 to $49.
Dance film festival. February 3 – 7, 2017. Dance on Camera screens documentaries, features, shorts, experimental works, and music videos that combine dance with cinematography in innovative ways, selected by the Film Society of Lincoln Center.
Tasting at Sotheby's. February 4, 2017 (7:30 p.m., VIP 6:30. Enjoy spirits and hors d'oeuvres prepared by 24 local restaurant chefs at The Art of Food, surrounded by elegant art at Sotheby's on York Avenue.
Skating party. February 4, 2017 (1:30 to 3:30 p.m.). Skate to soul music at Soul on Ice Winter Skating Party, which has ice skating demonstrations, food, and music at Lasker Rink in Central Park.
Chinese parade. February 5, 2017 (1 p.m.). See colorful floats, marching bands, lion and dragon dancers, antique cars, beauty queens, and performers at New York City Lunar New Year Parade & Festival. The parade starts at Hester Street, goes south on Mott, east on Division, north on Eldridge, and west on Hester to Sara D. Roosevelt Park. Free.
Women's Fashion Week. February 9 – 17, 2017. Top models, photographers, and designers attend invitation-only events unveiling fall collections during New York Fashion Week. Repeats in Sept.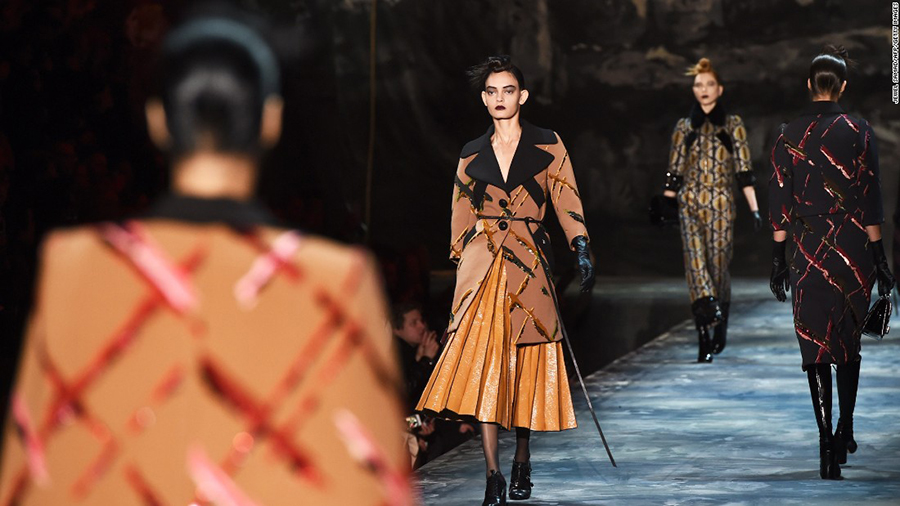 Central Park Ice Festival. February 11, 2017 (3 to 7 p.m.) See carvers make romantic statues with chisels and power tools. At 5 p.m. trade ID for headphones and dance outdoors at a "silent disco" with DJs and colored lights during Ice Festival at Naumburg Bandshell. Free.
Disney Valentine's Ball. February 11, 2017 (8 p.m.). Disney Valentine's Ball is an all ages "all-night rock 'n roll sing along" featuring Disney cover band The Little Mermen at Highline Ballroom. Discount tickets $10.
Valentine's Day cooking classes. February 12 & 14, 2017 (6 p.m.).
Cook and dine at the Institute of Culinary Education.
Valentine's Day champagne.  February 14, 2017 (6:30 p.m.). Couples Champagne Gala for Valentine's Day is a talk about sparkling wine, a tasting, hors d'oeuvres, and a buffet at Institute of Culinary Education, $275 for two.
Dog show. February 13 – 14, 2017. Westminster Kennel Club Dog Show has daytime events at Piers 92/94 with finals and best-of-breed evenings at Madison Square Garden. Discount tickets for either evening $28.
Valentine's Day restaurants. February 14, 2017. OpenTable lists restaurants in greater New York City that offer special menus for Valentine's Day. Also see recommendations by NY Magazine.
Valentine's Day art tour. February 14, 2017 (7 and 9 p.m.). Valentine Tours begin with a candlelit reception, including a glass of wine and hors d'oeuvres (7 p.m.) or dessert (9 p.m.), followed by a special group tour after closing time at The Museum of Modern Art.
Valentine's Day in Times Square. February 14, 2017. Register to renew your marriage vows at Love in Times Square on the red glass steps, or take a photo together in front of the heart sculpture at W. 46th Street & Broadway. Free.
Run in your underwear. February 18, 2017. Cupid's Undie Run includes a half-naked run through the streets and a party at Stage 48 to support charity.
Wizard of Oz. February 18, 2017 (3 p.m.). The Wizard of Oz is a one-hour version featuring Dorothy, Toto, the scarecrow, the lion, and the tin man at Harlem Repertory Theatre. Discount tickets $8.
Orchid Show. February 18 – April 9, 2017. The Orchid Show fills the conservatory at the New York Botanical Garden with thousands of orchids in an amazing array of colors, shapes, sizes, and textures.
Dance of Brazil. February 19, 2017 (4 p.m.) A high-energy show by Balé Folclórico da Bahia mixes African dance, capoeira (martial arts), samba, and elements of Brazil's famed carnival at Lehman Center for the Performing Arts CUNY. Discount tickets $20.
Dance festival. February 23 – 26, 2017. Get reserved seats for ballroom, Latin, rhythm, and smooth dance heats at New York Dance Festival in the Grand Ballroom of the Roosevelt Hotel.
Wild films. February 23 – 26, 2017. New York Wild Film Festival shows 20 films about wildlife and wild places at The Explorers Club.
Pop-erotica show. February 26, 2017 (6 p.m.). The Sweet Spot is a high-energy celebration of the sexy arts, featuring spoken word, burlesque dance, body painting, erotic fashion, comedy, and DJ music at The Hall Brooklyn for age 21+. Discount tickets $10.