Chic – it's fashion, before it became fashionable. – Anita Daniel
[quote style="boxed"]The middle of summer … We already enjoy the summer and new clothes, and are already getting tired from the heat. Vacation still creates the desire to wear a new swimsuit, but the thought of clothes itself gives birth to yet another desire – to take it off than to put on. Autumn is seen as too intrusive to get rid of summer and the possibility of change "skin" by transforming into an elegant lady again. [/quote]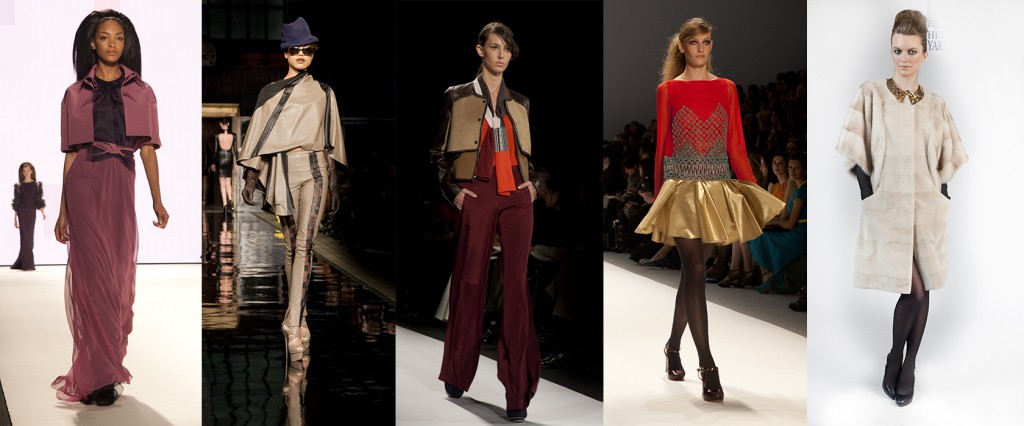 So it's a right time now to remember what kind of prediction gave us Mercedes-Benz Fashion Week Fall 2012.
Fireworks of New York fashion shows proved that the charm of Paris, the British conciseness, Spanish architecture, the Indian luxury, Mexican ethnicity and American universality, brilliantly complementing each other, create a fresh and original style of the fashion of the second decade of the 21st century.
In the new season the mix of "hard chic" awaits us, with its characteristic style of ambition, power and brevity, with nostalgia for the 70s, with their romance, artistry, and carelessness. However, the main intrigue of the new wave in fashion is that it favors a refined, intellectual, businesswoman.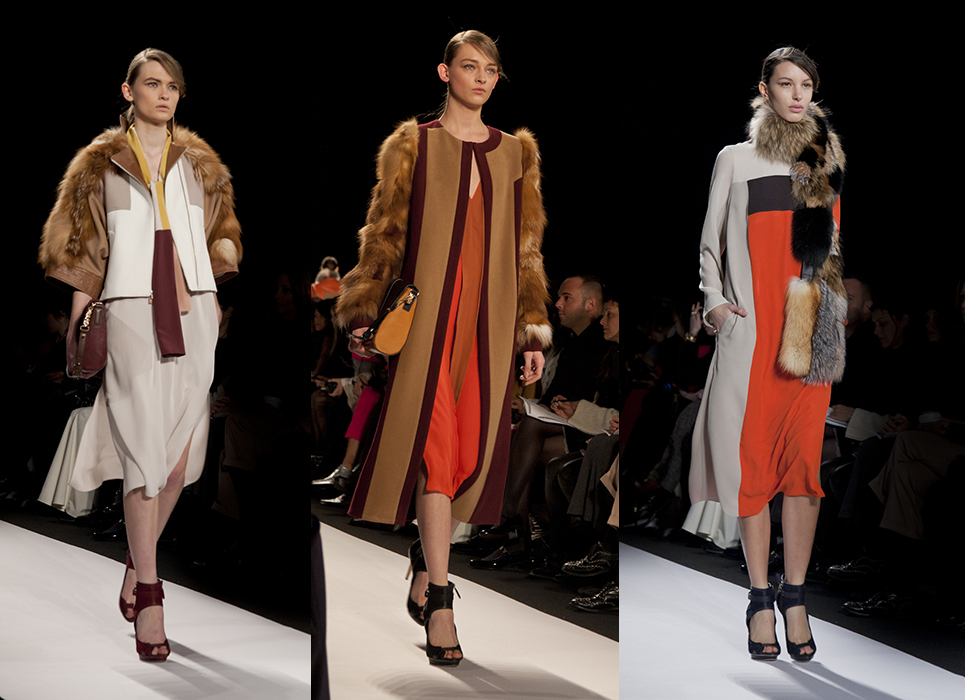 This "explosive mixture" of fashion will require from fashion fans considerable creative effort to create a new style. But at the same time, laying its foundation in the fall season, it will give us some time to rest, proudly wearing the title of "Superfashionista."
Fur extravaganza
Chic was a key definition of fashion in 2012. Designers and public were unanimous: fur and leather are the favorites of the season. Genuine fur coats, fur ponchos, kimonos, and capes – the classical approach to this subject – has pleased us with its novelty and inventiveness.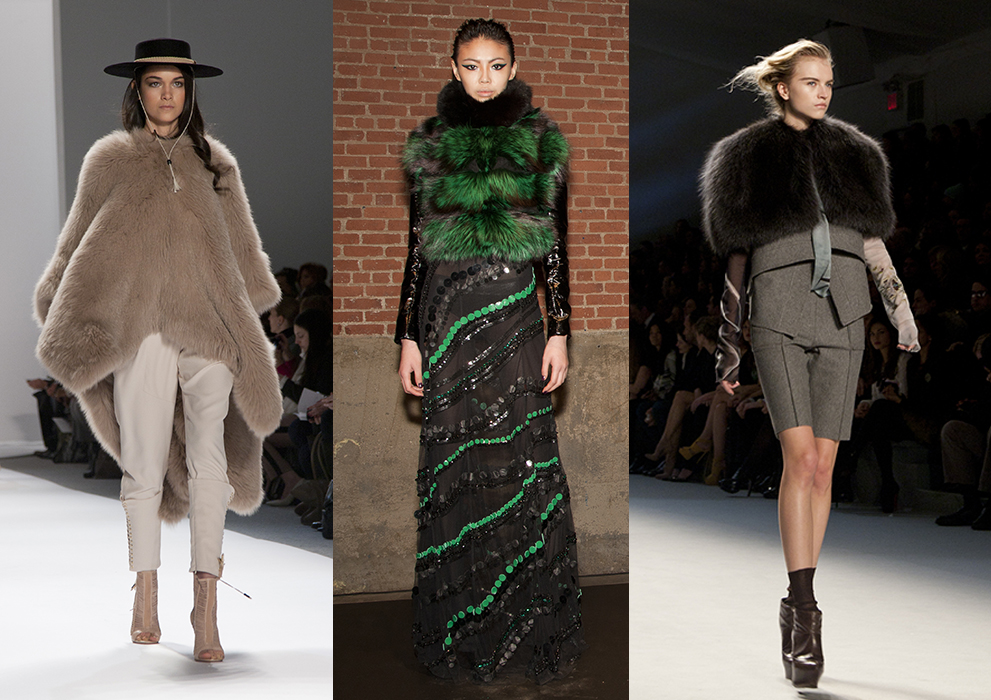 A new trend: unusual double-sided furs. You'll be pleased to find a new fur coat with brilliant gorgeous inside-out patterns, laser-deposited directly on the leather, or covered with unusual embroidery. By purchasing one, you have two gorgeous outfits!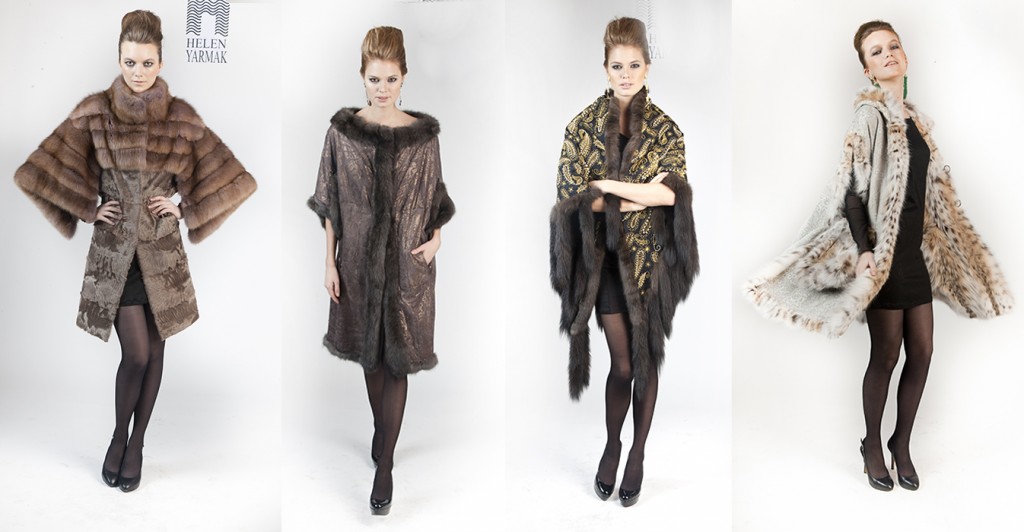 "Fur details" became another interesting trend: epaulettes, sleeves, large patch pockets. In conjunction with knits, chiffon cloth, and even chiffon, they allowed to create an innovative style, forming an entirely new proportions and silhouettes.
 Second Skin
What could be sexier than a tight-fitting leather dress? Only a leather jumpsuit, repeating all the twists of good shape.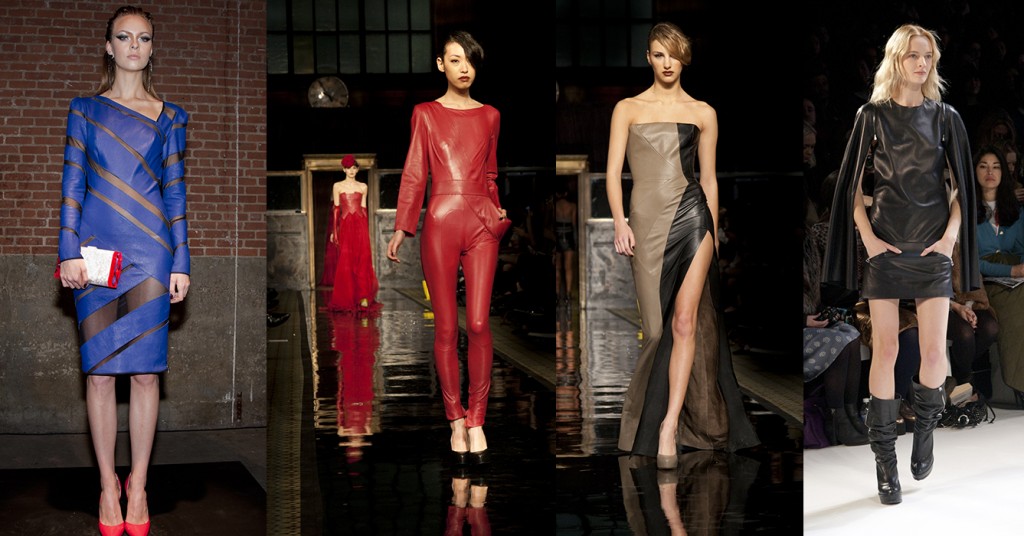 Modern technologies have allowed to make leather so elastic and subtle that  designers now replacing it with silk and hosiery. Masterly created ​​leather jumpsuits, dresses and pants in combination with flowing capes became the most desirable dreams of the public and the peak of designers' fashion art.
Shall we dance?
It seems that just this issue cared designers when creating collections of dresses. Whether long or short, evening or day-to-day, in each of them has been laid a zest, which gives a unique mood.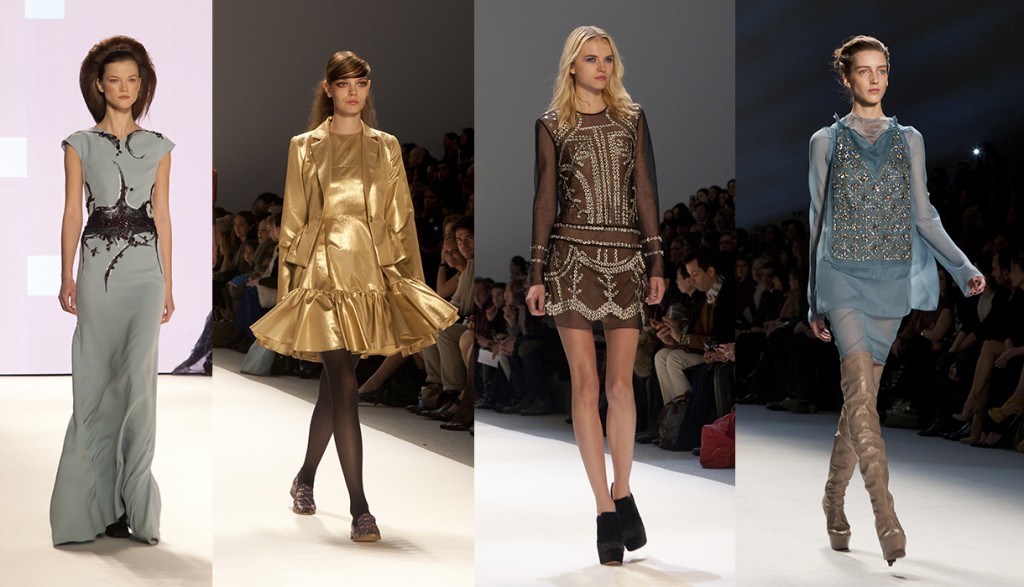 Feature of the new collections is in their provocative, skillfully emphasizing sexuality and attractiveness of each woman. Translucent fabric, decorated with applique of beads and stones, look extremely feminine, creating a charming atmosphere of celebration.
Attention to detail
A variety of silhouettes allow to select the ideal model for each shape. The modern look is created by details, color schemes and suggestions: original collars, unusual belts, pockets, and bags are fashionable now.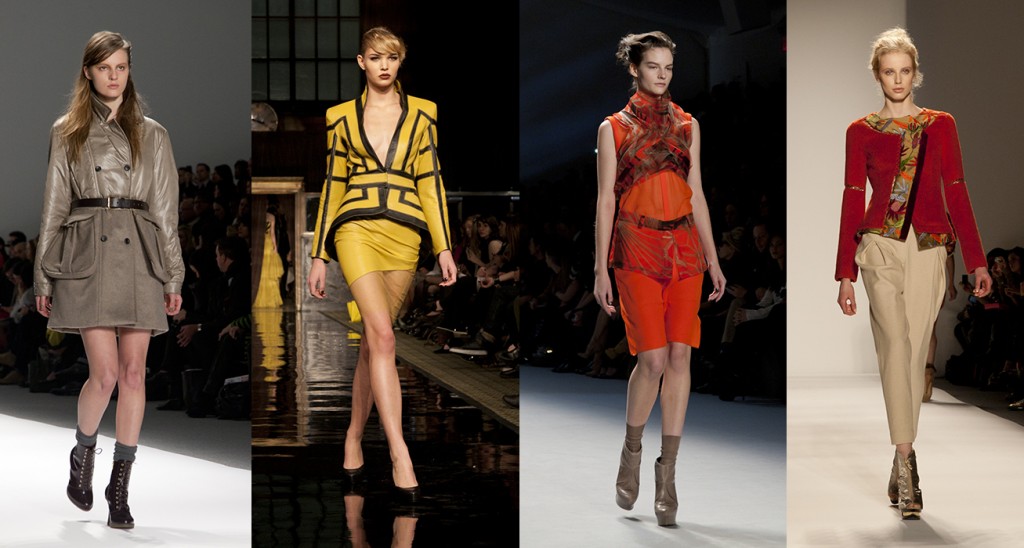 The combination of fabrics of different textures and densities, the use of lace, guipure, gold and silver threads, together with stones and metal, creates a futuristic focus, in spite of the fact that it is based on timeless classics.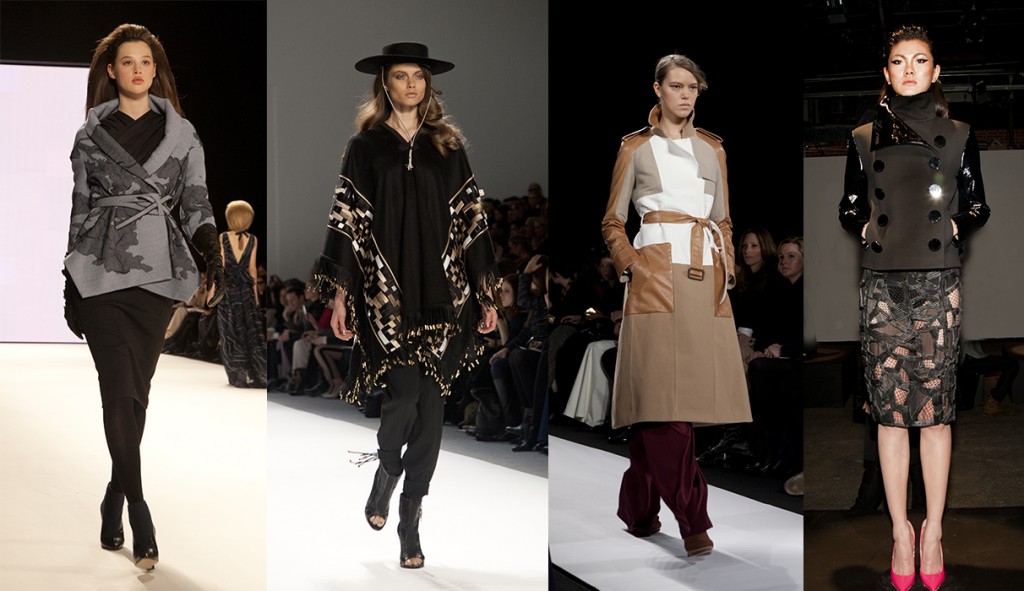 Color leaders
Yellow, orange and red – are symbols of all 2012. But all the colors will play role  in new ways thanks to one of the main trends of the season – «color-blocking», which is a combination of the ensemble in one of several "blocks" of different colors, creating a unique, eye-catching contrast.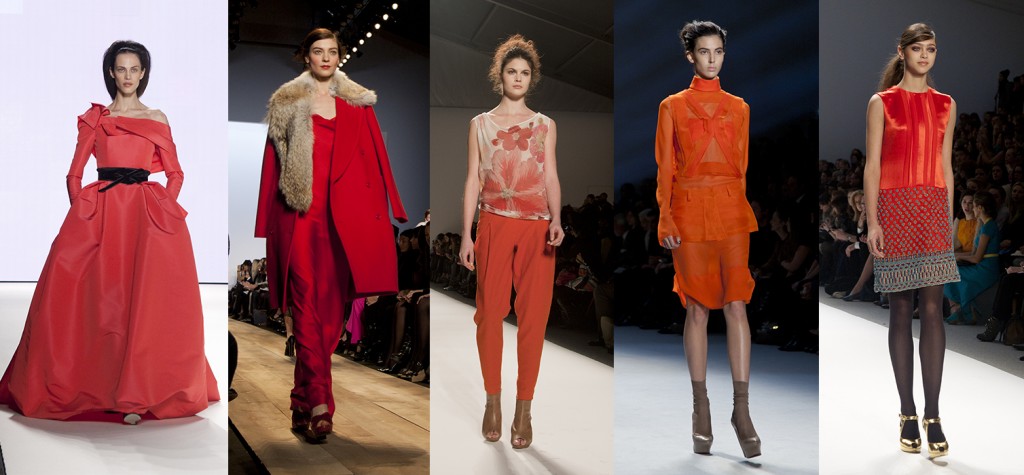 But autumn makes its own laws, and therefore still valid colors are: light brown and beige, as a tribute to Listopad, all shades of gray – to match the foggy morning, and white as a reminder of the purity of the first snow. Alone or in combination with each other, these colors are always guaranteed underlined elegance of the ensemble.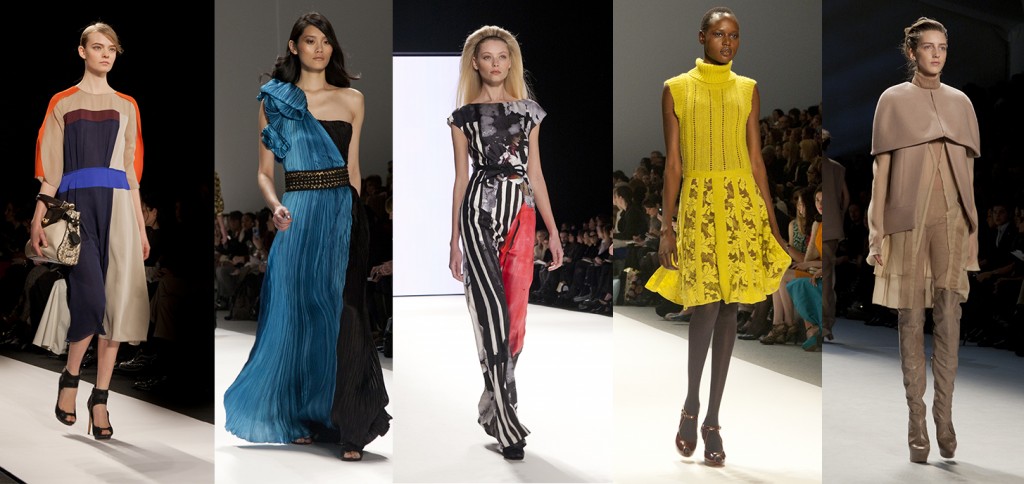 From head to toe
Attention: in the fall season, new rules of the game with color take place. In one case, preference should be given to one color in the whole outfit from head to toe, in the other – to unconventional color combinations, such as red, olive and yellow.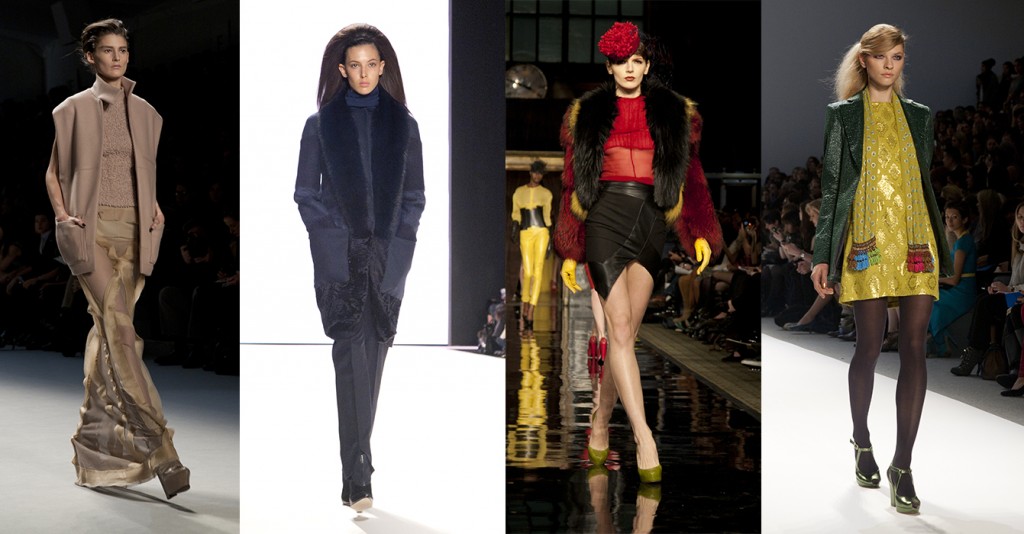 Winning Party
But there is another, perhaps the most win-win situation: a classic combination of black and white is on the crest of fashion and fame, ensuring the glory of the most elegant woman of the season.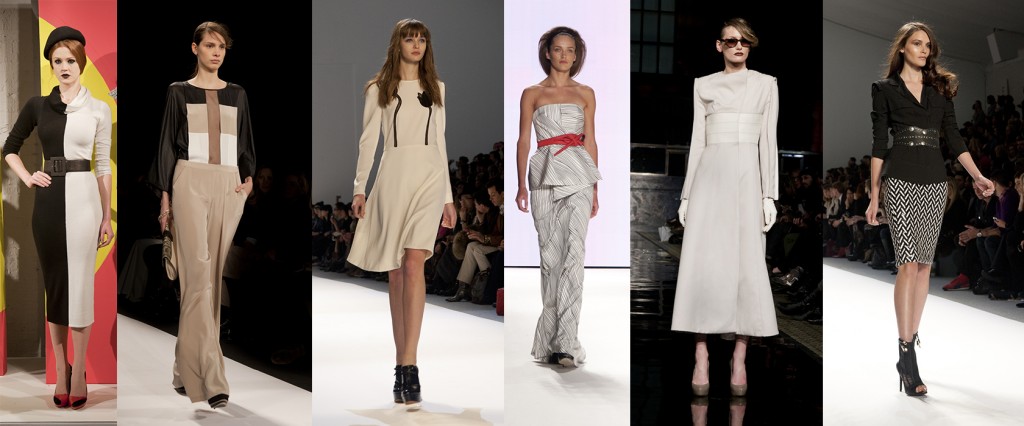 Use of the black and white cells develop this theme in a new way. In autumn 2012, such traditional prints as strip and cell found their second youth, becoming the most popular colors of the season.
Text and photos by Tatyana Borodina
for Elegant New York
Published: Natali  Magazine/ April 2012
http://tbphotoart.com/Publications
http://natali.ua/fashion/podium/16863/